The S&P 500 is down about 17% year-to-date. Talks o a bear market and a looming recession are becoming increasingly prevalent in the media in recent weeks. With that said, it is important to remember that even the best performing stocks of all time can and will fall. Sometimes the declines will be dramatic with losses of 50% or even 70% or more.
Tech giant Apple(AAPL) created $1.50 Trillion of shareholder value from 2010 to 2019 according to one study:
Click to enlarge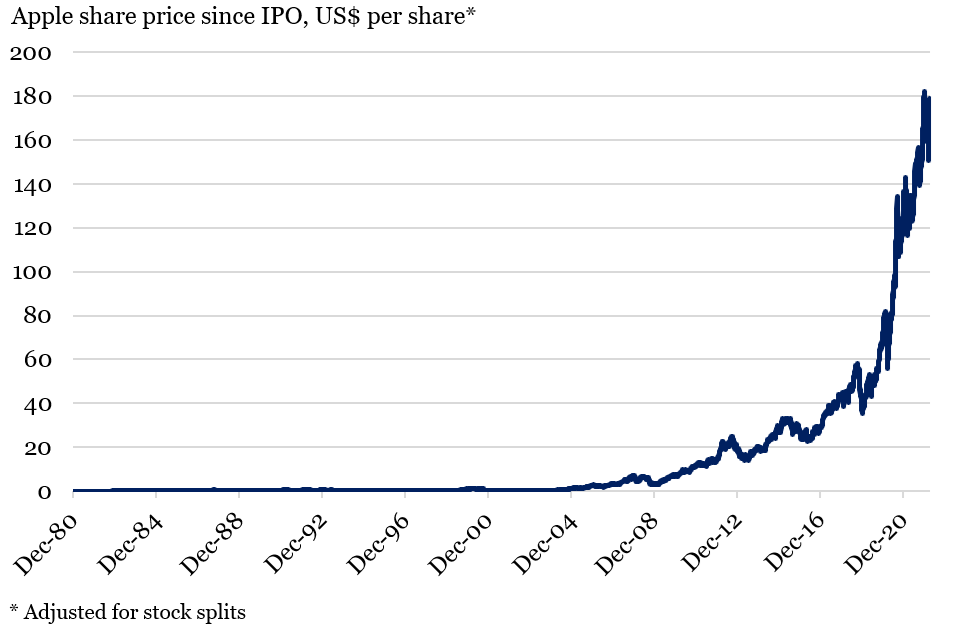 But that did not stop Apple from falling heavily a few times over the years. For instance, since its IPO in 1980 Apple stock has plunged by more than 70% three different times as shown in the chart below:

In 2012, Apple stock shed 40% in just 9 months.
But overall shareholders have earned a compounded annual average return of over 22% since IPO.
Another example of such stock is Amazon (AMZN). It crashed by over 91% during the dot com collapse.
Source: Drawdowns: Even 'God's portfolio' can't avoid them by Chris Demasi at at Montaka Global Investments
Disclosure: No positions