The Top 10 Medical Devices Companies in the World based on revenues in 2020 are shown in the chart below. The ranking is based on revenues from their medical device segments only. Similar to the pharmaceutical industry, the medical devices market is also huge. In the US for example, a simple medical bed from Stryker can cost thousands of dollars. High tech medical devices such as CT scanners from GE go for $200,000+. Overall the global medical devices market is expected to grow to US$612.7 billion by 2025.
The Top 10 Medical Device Companies in the World in 2021:
Click to enlarge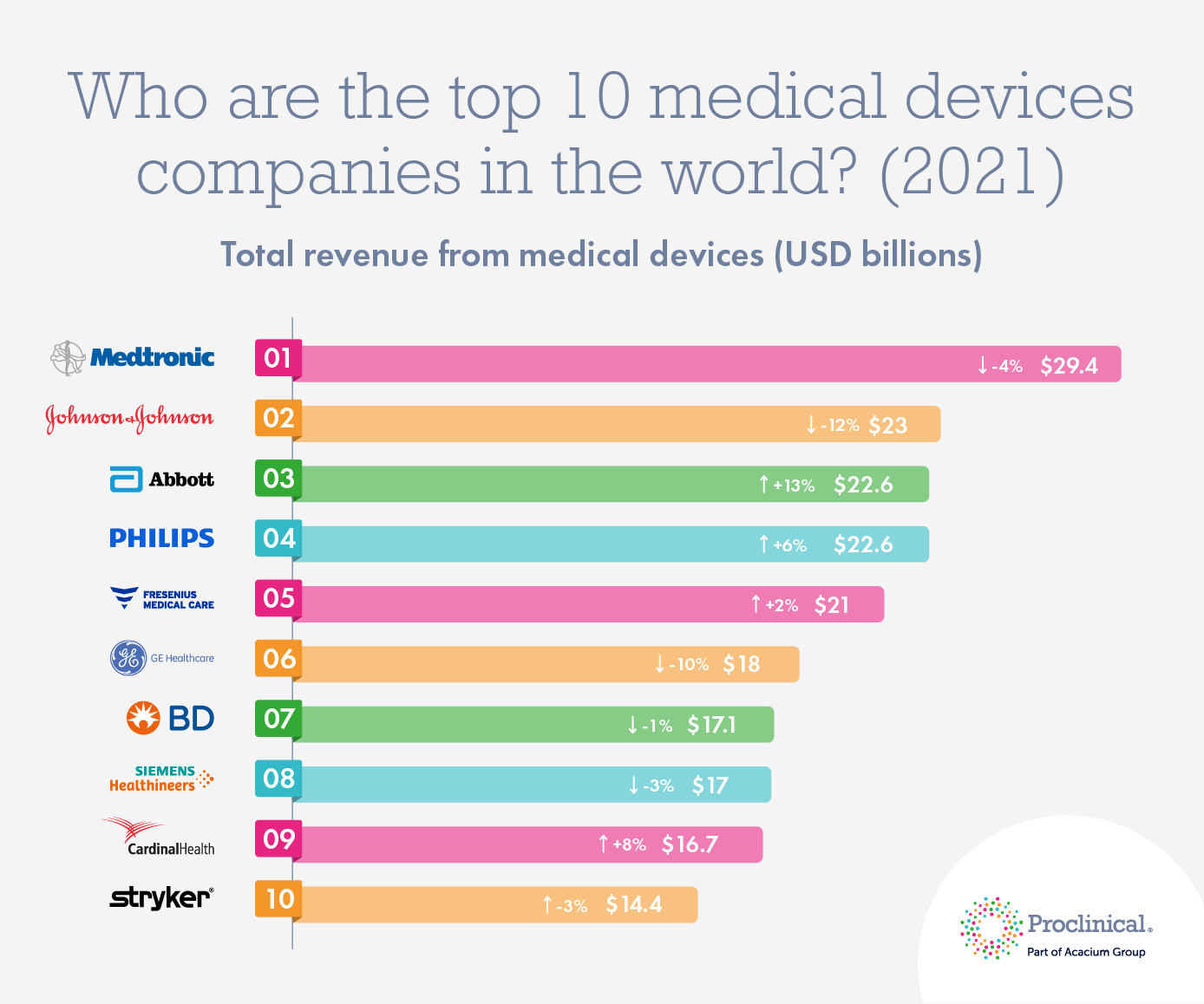 Source: Who are the top 10 medical device companies in the world (2021)?, Proclinical
From an investment standpoint, device makers offer some of the best opportunities in the medical field since the devices are a necessity in hospitals and unlike drug companies the risk involved are less.
Referenced company tickers:
Disclosure: No positions