The Top 10 Crude Oil importing and exporting countries in 2020 are shown in the table below. As expected, China is the world's largest importer and Saudi Arabia is the top exporter. Russia is the second largest exporter followed by Iraq and the US.
Of all the countries in this list, the US is the only one that is both and exporter and importer of crude oil.
In addition, most of the world's top importers import oil from undemocratic countries (excluding Canada, Norway and the US) as shown in the table below.
Click to enlarge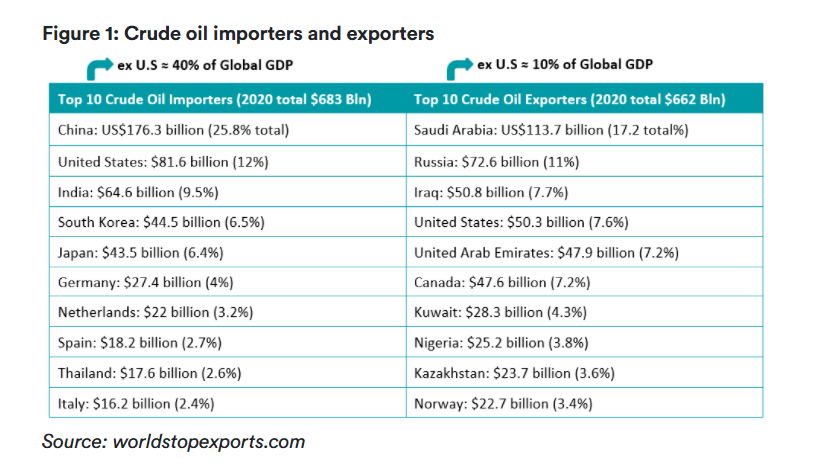 Source: worldstopexports.com via Russia's invasion of Ukraine – repercussions by Scott Blair, CFA, CWB McLean & Partners Wealth Management Ltd.