Global energy markets are in turmoil since the invasion of Ukraine by Russia. Crude oil prices especially shot up dramatically only a few days ago but have declined some in the past few days. We can expect the current volatility to continue until the war is over. While the US imports very little from Russia, it is not the case with China. Russia is one of the major source of imports for China for many energy needs. For instance, Russia is the second largest import source country in crude oil imports for China. In 2021, Russia accounted for 21% of China's oil import according to a research report published by The Oxford Institute for Energy Studies .
Sources of China's oil imports: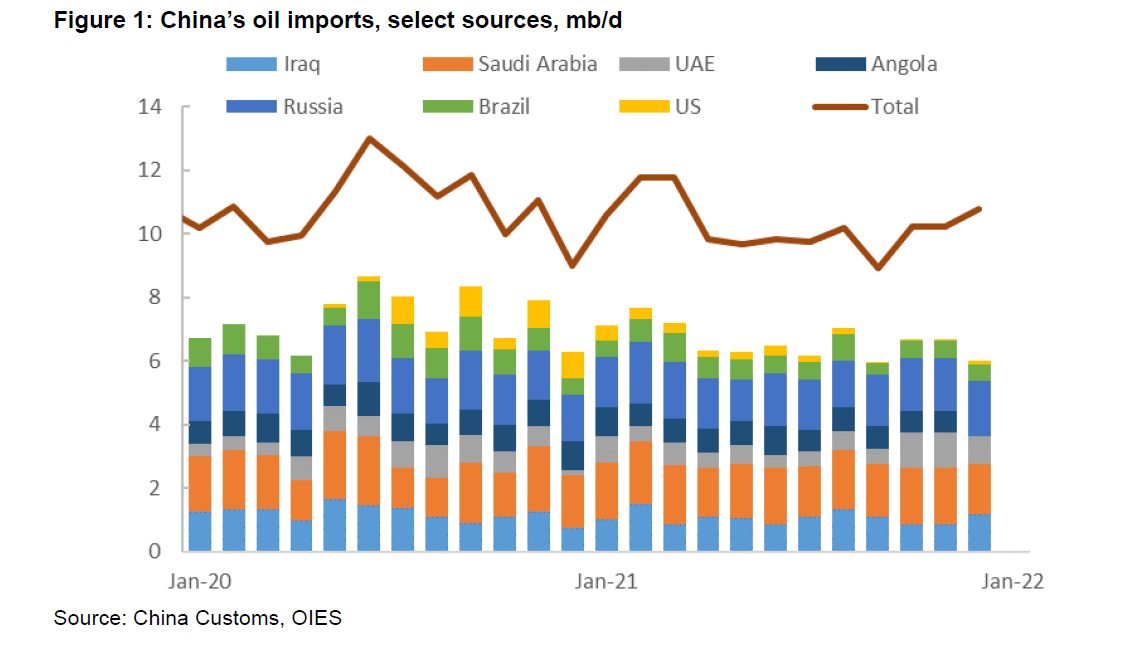 Sources of China's Coal imports: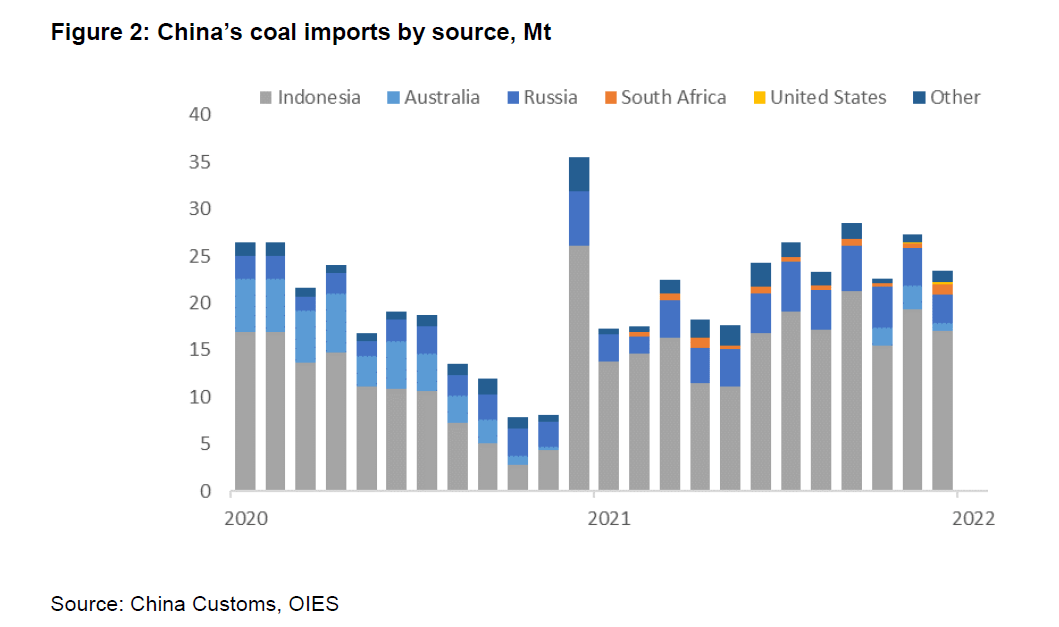 About 15 percent of China's imported gas comes from Russia. To put it another way, Russia is the third largest gas supplier to China.
Sources of China's LNG imports: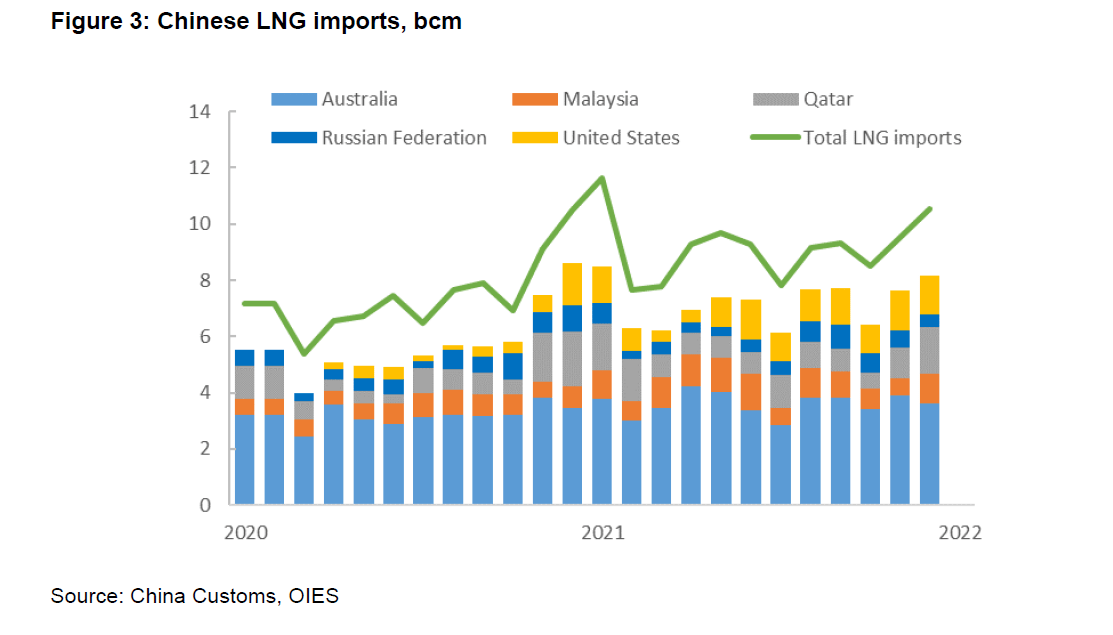 Sources of China's Pipeline imports: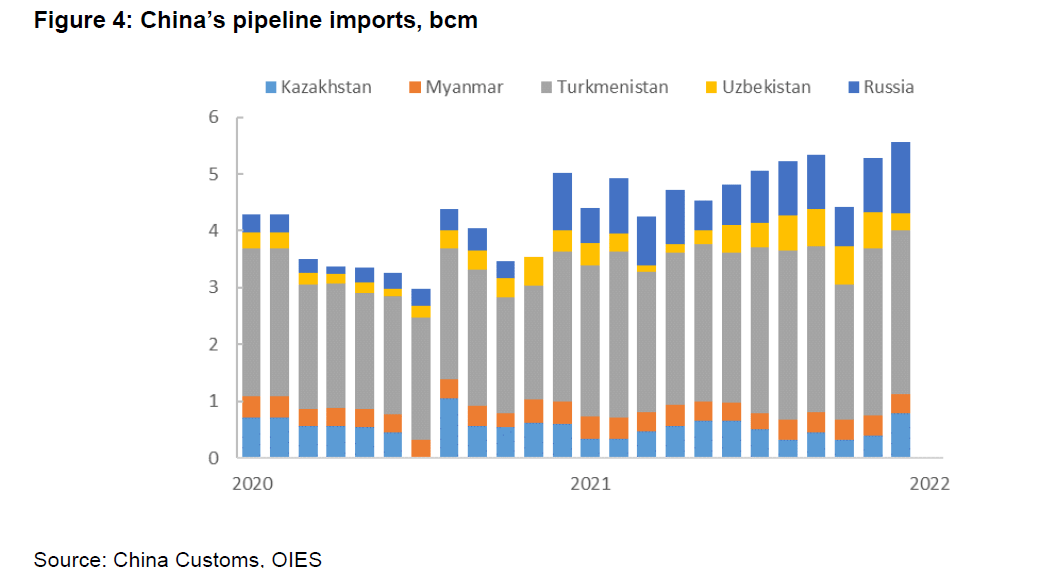 Source: The Russian invasion of Ukraine and China's energy markets, Michal Meidan, The Oxford Institute for Energy Studies