One of the sectors that offers steady income and growth is the defense sector. Unlike other sectors such as utilities or industrials, defense industry is unique in that much of the future business depends on the federal budget. So this creates a cloud of uncertainty over defense stocks. However the good news is usually requested funds are allocated by Congress. Last month, the House approved a bill that allocates $25 billion more than requested by President Biden according to an article in the journal.
In another article last week Jon Sindreu at the journal noted that defense stocks are at their cheapest valuations now in eight years. From the article:
Contrary to expectations, though, the political deal hasn't rekindled investor optimism much. Having lost ground during the pandemic, military stocks are now at their cheapest valuations in eight years.
Some analysts blame sustainable-investment trends, but the bull market has been unkind to all equities insulated from economic cycles, which gain less from the pandemic reopening. Higher inflation shrinks the budget in real terms and could squeeze the margins on big programs like the F-35 fighter, which makes up 30% of Lockheed Martin's LMT 0.52% revenues, even if history shows that cost increases are eventually passed on to customers.

Wall Street's optimism was also dealt a blow when Lockheed, Northrop Grumman NOC 0.66% and L3Harris LHX 0.14% recently provided disappointing outlooks.

Yet investors are concerned about a deeper-seated problem, too: Defense firms may have stuck too much to their traditional role as steady dividend payers at a time when they need to accelerate investments in technology.
Source: How Silicon Valley and a New Pentagon Strategy Are Breaching the Defense Business, WSJ
The key argument of the article was the lack of focus on innovation among legacy defense companies and rising competition from non-traditional players like Amazon(AMZN), Alphabet(GOOG), General Motors(GM), Palantir (PLTR), Microsoft(MSFT), Oracle(ORCL), etc. I do not believe these companies are going to disrupt the military companies in any significant way. So investors interested in gaining exposure to the defense sector can consider adding stocks in a phased manner.
The following charts show the proposed 2022 budget: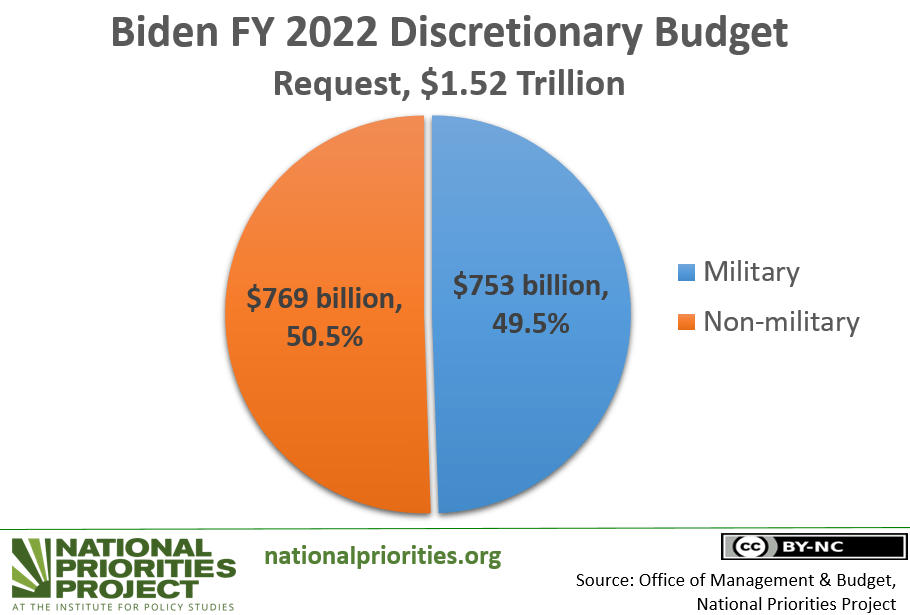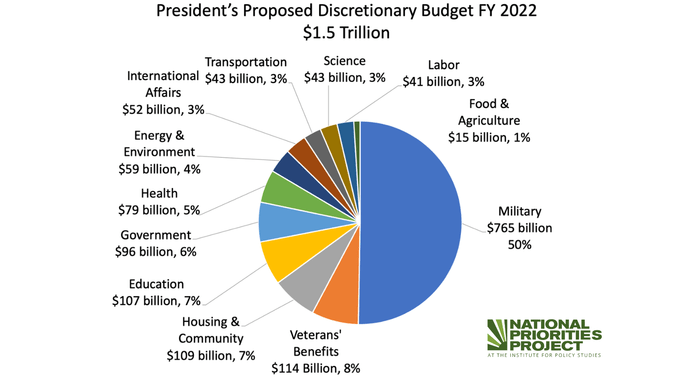 Source: National Priorities Project
Some of the top defense stocks for further research are listed below:
Disclosure: No positions