Coal is still one of the major energy sources in many parts of the world especially in Asia. Countries such as China, India, Indonesia, etc. rely on coal for their energy needs more than other sources. South Africa, for example depends on coal for 71% of its energy requirements according to a recent article at CFR. The author Lindsay Maizland notes that coal accounts for 30 percent of global energy consumption. This is surprising since renewable energy sources such as wind, solar, etc. have gained so much traction in the past few years.
The following chart shows the energy sources of G20 countries in 2020:
Click to enlarge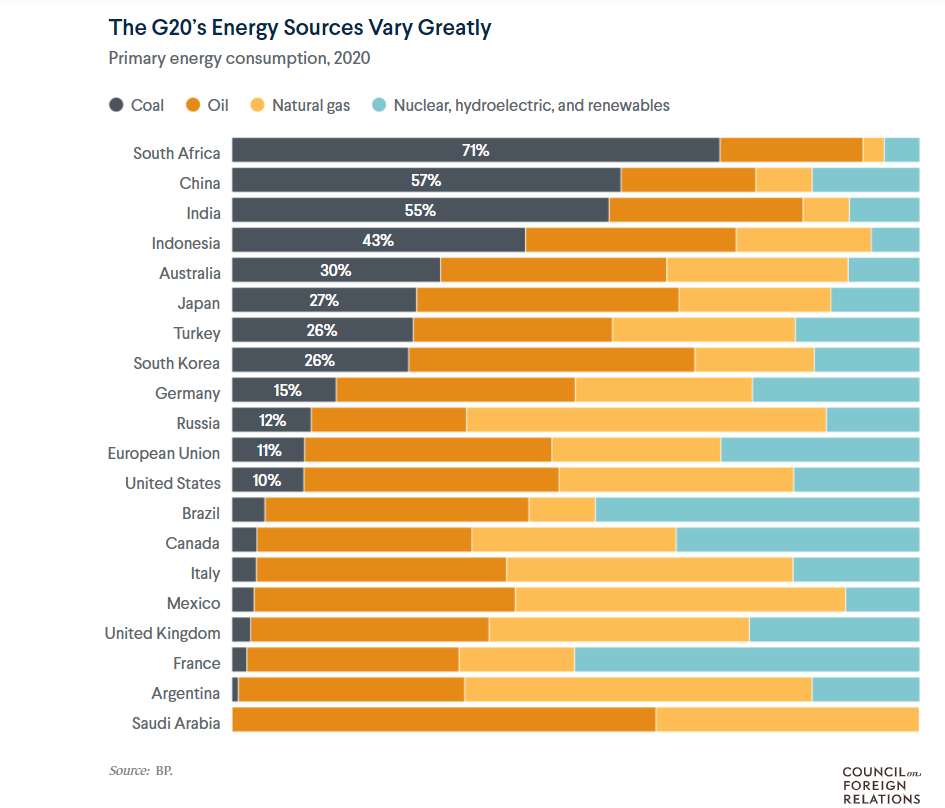 Source: COP26: Can the World Slash Coal Use by 2030?, CFR
China is the world's largest producer and consumer of coal. India is the next biggest coal consumer.
France and Brazil lead among the countries that are most reliant on nuclear, hydroelectric and renewable for their energy requirements. France is highly reliant on nuclear energy than any other country in the world. Similarly hydro electric power plays a major role in the energy sources of Brazil. The country is a surplus producer of electricity from hydro power and exports it to neighboring countries.
Related stocks lists