The Australian stock market has had many up and down months since 1875. However over the long term since that year the market has gone higher. The number of up months has been more than the number of down months. The following chart shows the performance of the Australian stock market since 1875:
Click to enlarge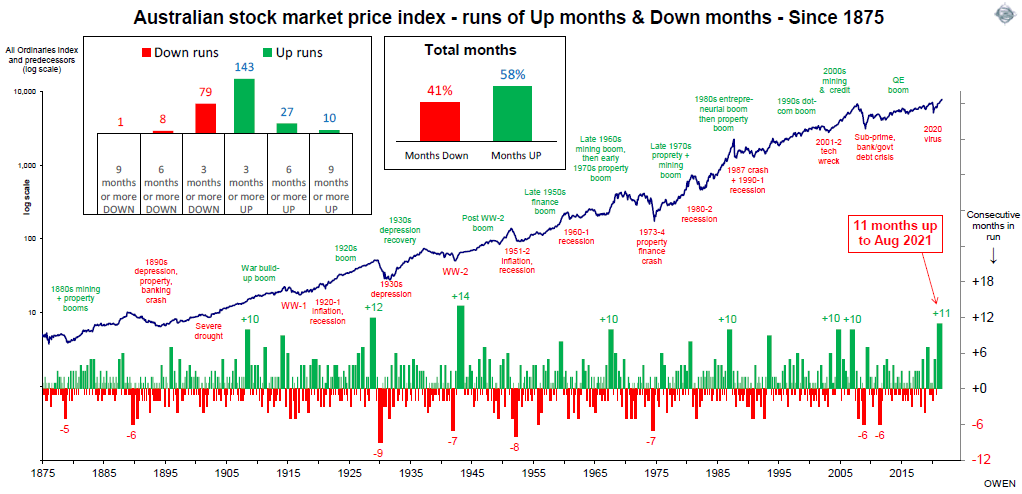 Source: Longest positive run for Australian shares since WWII by Ashley Owens, FirstLinks
The longest positive run lasting 14 months was from April 1942 to September 1943. After World War II, the longest positive run of 11 months ran up to August of this year.
Related ETF:
 iShares MSCI Australia ETF (EWA)
Disclosure: No Positions