The economy of Mexico is the 11the largest in the world at about $2.4 Trillion. The Mexican economy is closely integrated with the economies of the US and Canada due to USMCA (previously NAFTA). According to the CIA's World Factbook, Mexico has free trade agreements with 46 countries. The country is the second largest export market for the US and is also the third largest source of imports. The major sectors of the economy are services, industry and agriculture. Agriculture accounts for just under 3.5% of GDP.
Select Indicators for Mexico: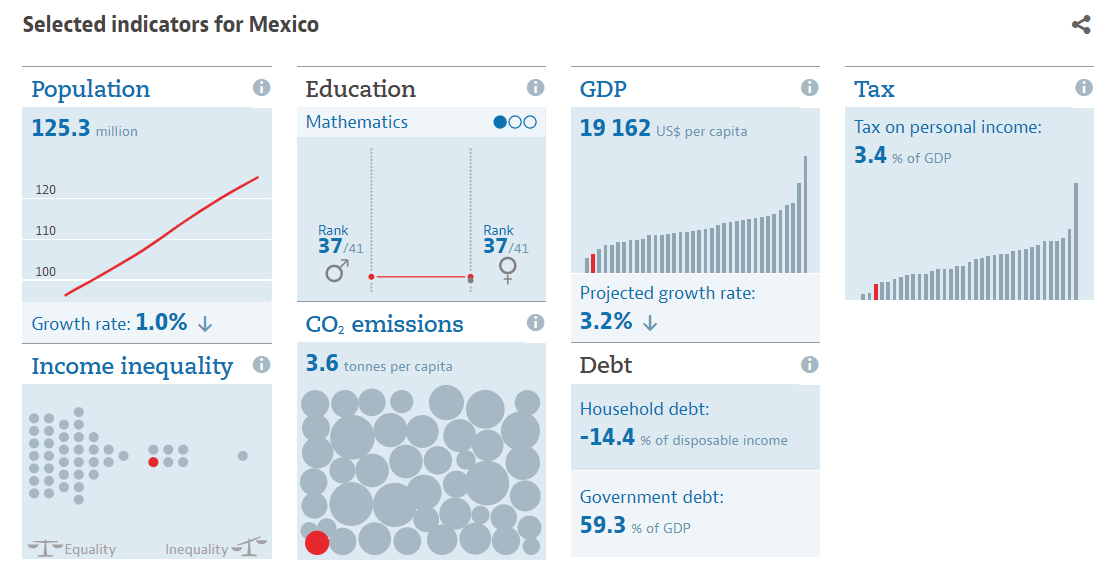 Source: OECD
Unlike in the past, the manufacturing sector has experience tremendous growth in the past few decades. Automobile and other manufactured goods export account for over 50% of Mexican exports as shown in the graphic below:
Click to enlarge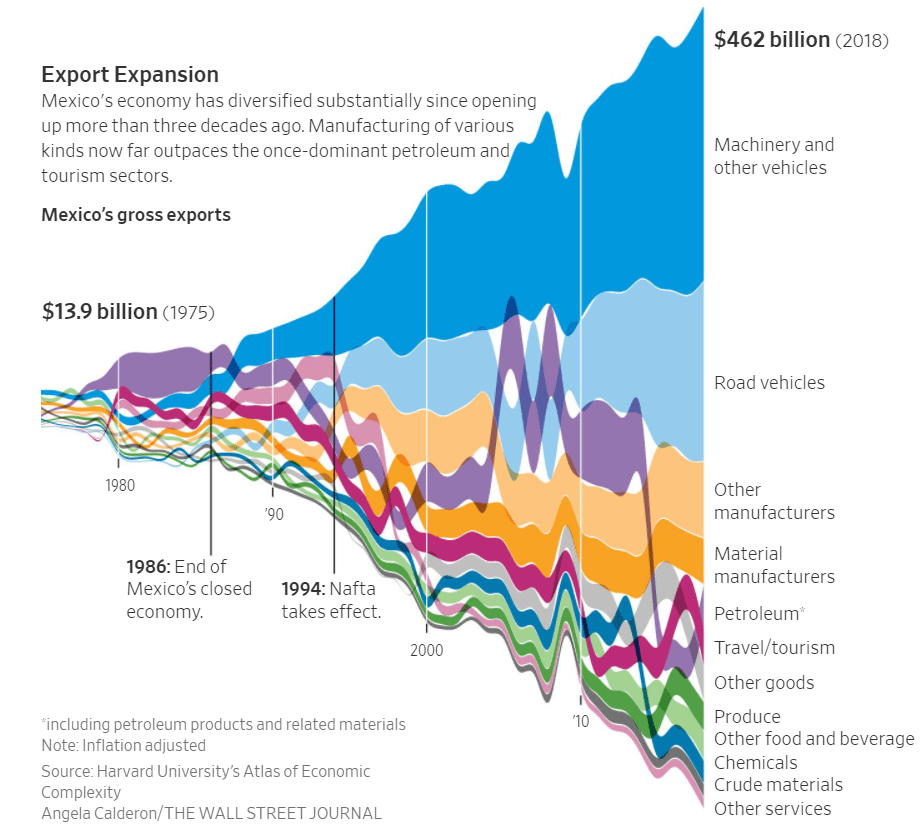 Source: Is Mexico's President a Threat to Its Democracy?, WSJ
Mexico continues to attract foreign capital especially in the automotive and tech sector due to its close proximity to the US and growth of near-shoring by American and foreign manufacturers. Despite all the positive factors,  the country is plagued by corruption, high inequality and violence unleashed by the powerful drug cartels. So the flow of migrants into the US is unlikely to stop for the foreseeable future.