European bank stocks are recovering after a decade of disastrous performance. While US banks have recovered from the Global Financial Crisis(GFC) and also the Covid pandemic, banks from Europe barely survived. In addition to these, some of the other factors that crushed European lenders include the many years and iterations of sovereign debt crisis, money laundering scandals, the Great British Brexit saga, uncovering of outright frauds, lack of profitability, inefficient operations, etc. Even pretty basic things like maintaining 24×7 services seem to be a herculean challenge for British banks. It is not uncommon for British lenders to have technical outages for all kinds of silly reasons. Across the continent, many of the lenders maintain thousands of loss-making retail branches as if most customers do not have a computer, internet or a cell phone. Countries like France and Spain are dotted with thousands of such branches.
The following chart from a recent Bloomberg article shows the Atlantic size gap between American and European banks in terms of performance since 2007:
Click to enlarge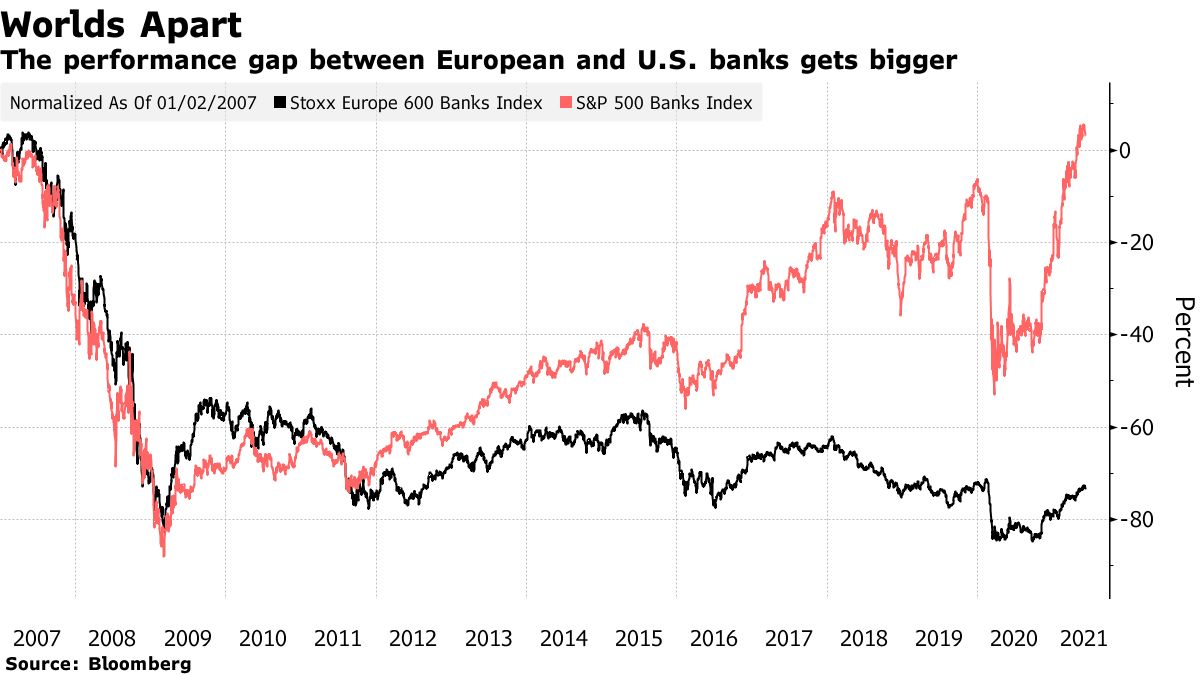 Source: European Bank Stocks Lead Rally After a Decade of Disappointment, Bloomberg
The full article is worth a read.