The Australian equity market is one of the best markets in the world for long-term returns. The latest Credit Suisse Global Investment Returns Yearbook 2021 showed that Australian stock yielded a total of 6.8% per year in US Dollar terms since 1,900 topping all other countries. Strong fundamentals, transparency, good governance, political stability, excellent dividend payout rates, etc. are some of the reasons for the outperformance of Aussie stocks. In the past 30 years also, Australian stocks have handily beaten global stocks.
The following chart shows the growth A$10,000 in Australian stocks and global stocks from 1990 to 2020:
Click to enlarge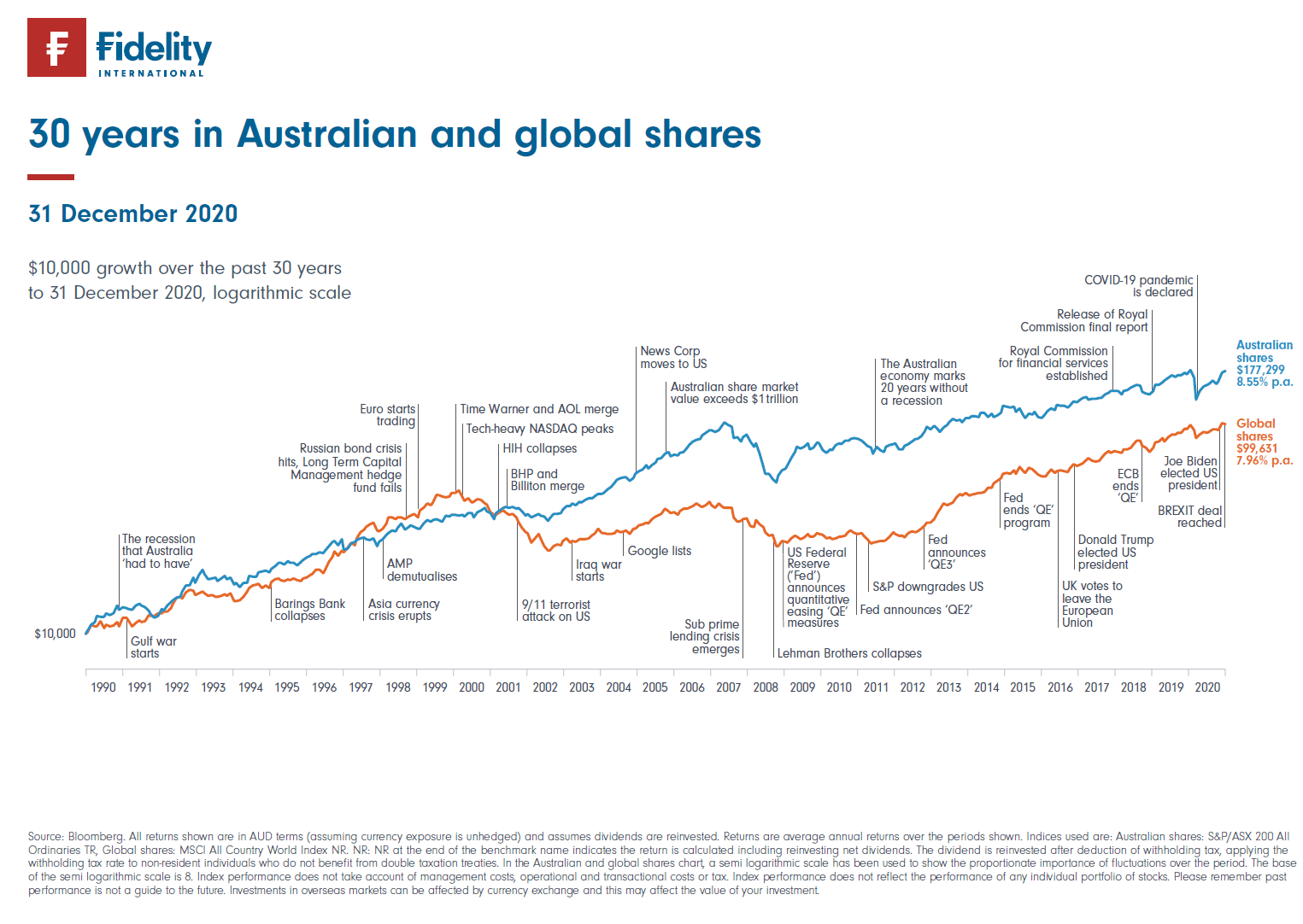 Note: The returns shown above are in Australian Dollars
However in the last 10 years, US stocks have earned more than double that of Australian stocks as shown in the chart below: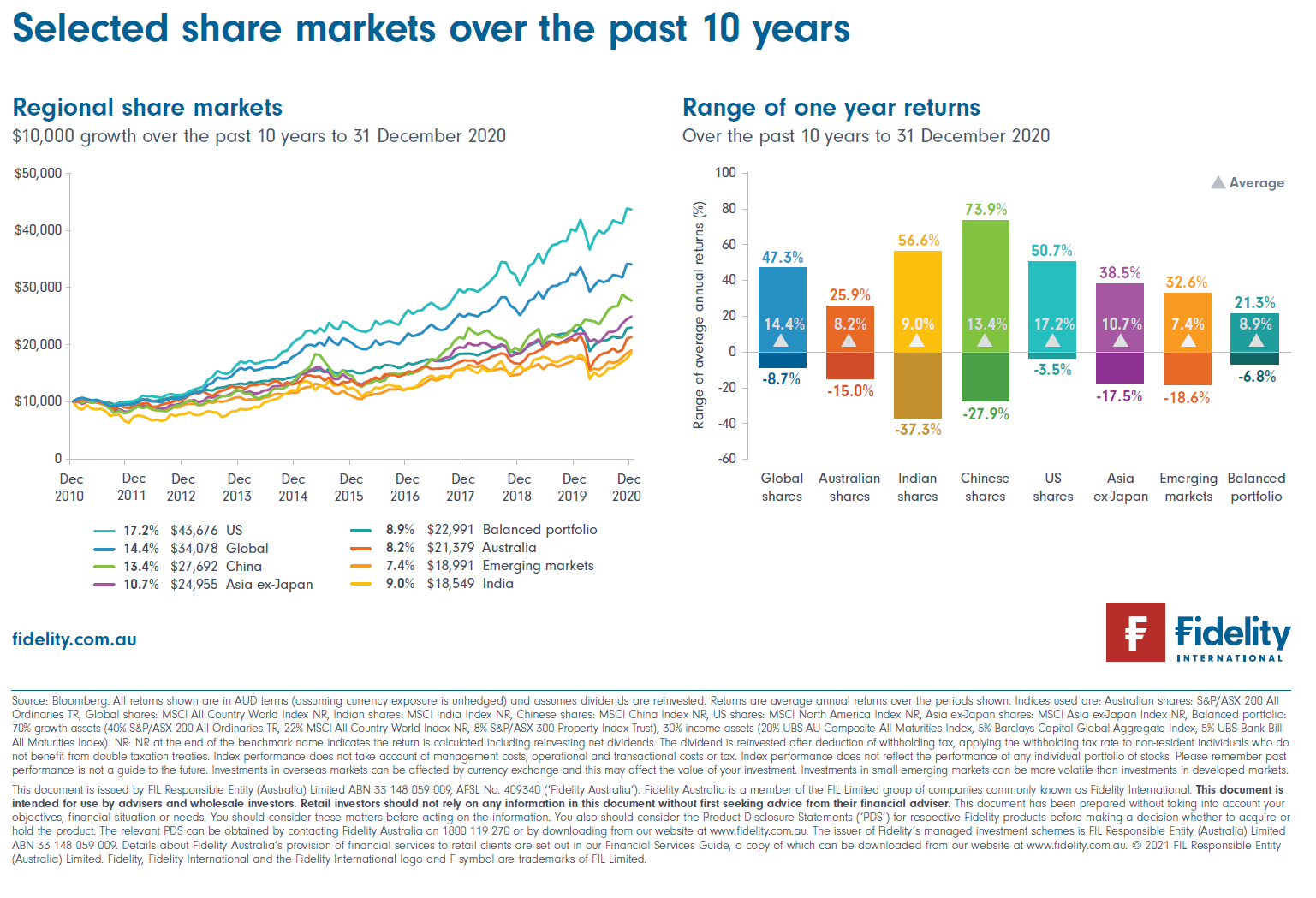 Source: Fidelity Australia
To research Aussie firms traded on the US markets, check out The Complete List of Australian ADRs page.
The iShares MSCI Australia ETF (EWA) provides a simpler option to access the Australian equity market.
Disclosure: No Positions