The top five tech companies – Amazon.com Inc (AMZN), Apple(AAPL), Alphabet(GOOG) and Facebook(FB)
Microsoft(MSFT) have enjoyed tremendous growth through the pandemic. Millions of people working from home and millions going online for shopping have helped these giants. The following charts shows the astonishing rise of these firms.
Stock price growth since Dec 31, 2019:
Click to enlarge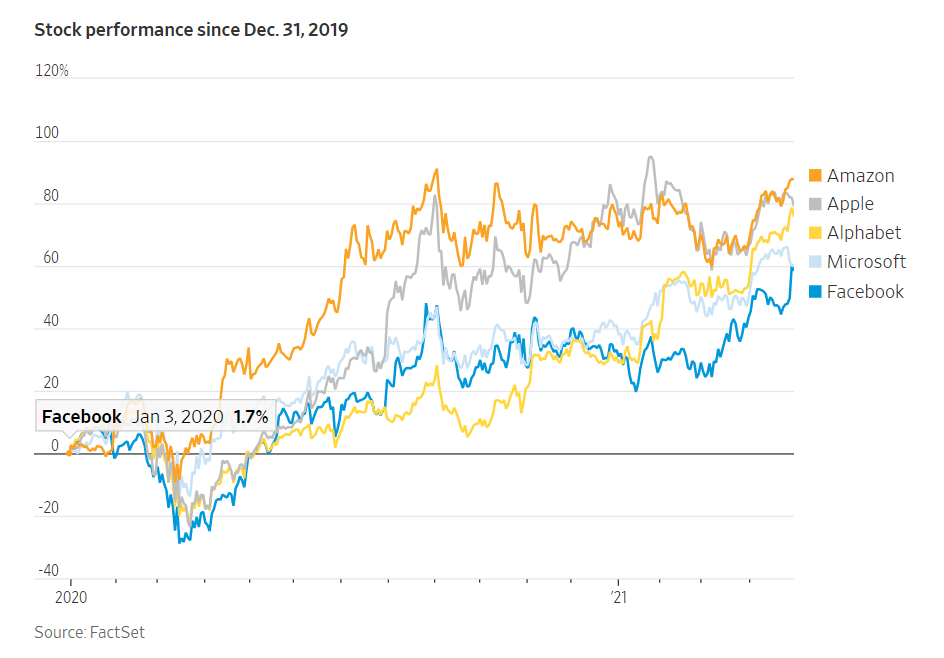 Market caps of the top five tech stocks have grown year-after-year. The combined market value of these companies has reached over $8.0 Trillion. This amounts to about a quarter of the market value of the S&P 500.
Click to enlarge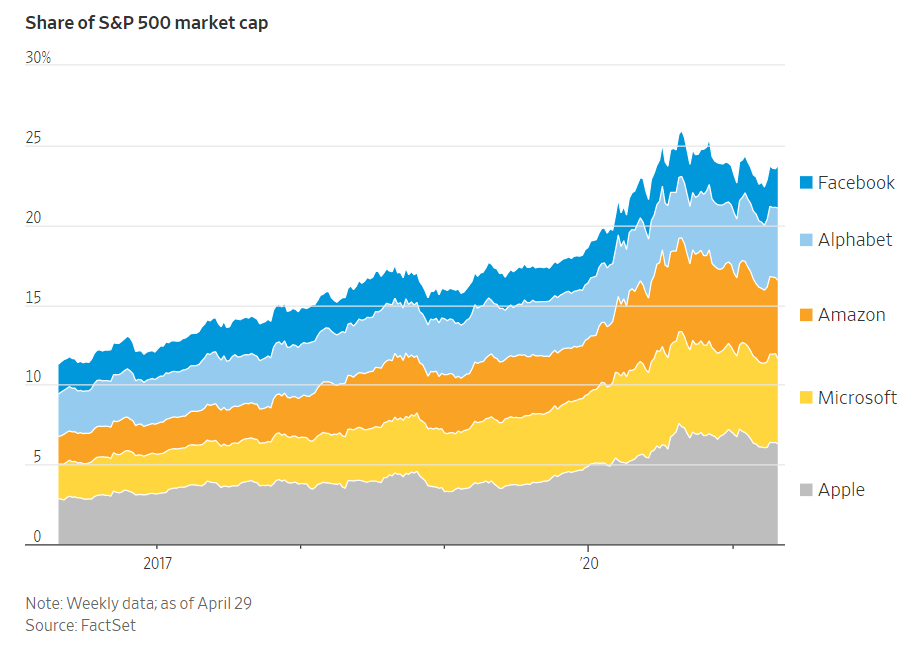 Source: WSJ
Disclosure: No Positions