The FTSE-100 Index of the UK is still trading at levels below where it was in 1999 ! Indeed the index has gone nowhere on a price only basis all the way from 1999 when the dot com mania was in full swing. The index reached 6,930 in December, 1999. Yesterday it closed at 6,772. In the more than two decades since 1999, we have gone through many crises including the dot com crash, the Global Financial Crisis(GFC), the many phases of European sovereign debt crisis and of course the great British Brexit saga. The performance of index since 1999 feels like the UK has been literally frozen in time for more than 20 years. Curious minds are wondering how the UK that used to be called as the empire where the sun never sets has ended up in this situation.
One main reason why the FTSE-100 has been a disaster is that the index is dominated by "old world" companies and not technology leaders like the US index. The benchmark index is mostly concentrated in banking, oil & gas, consumer staples, mining and drug companies.
Click to enlarge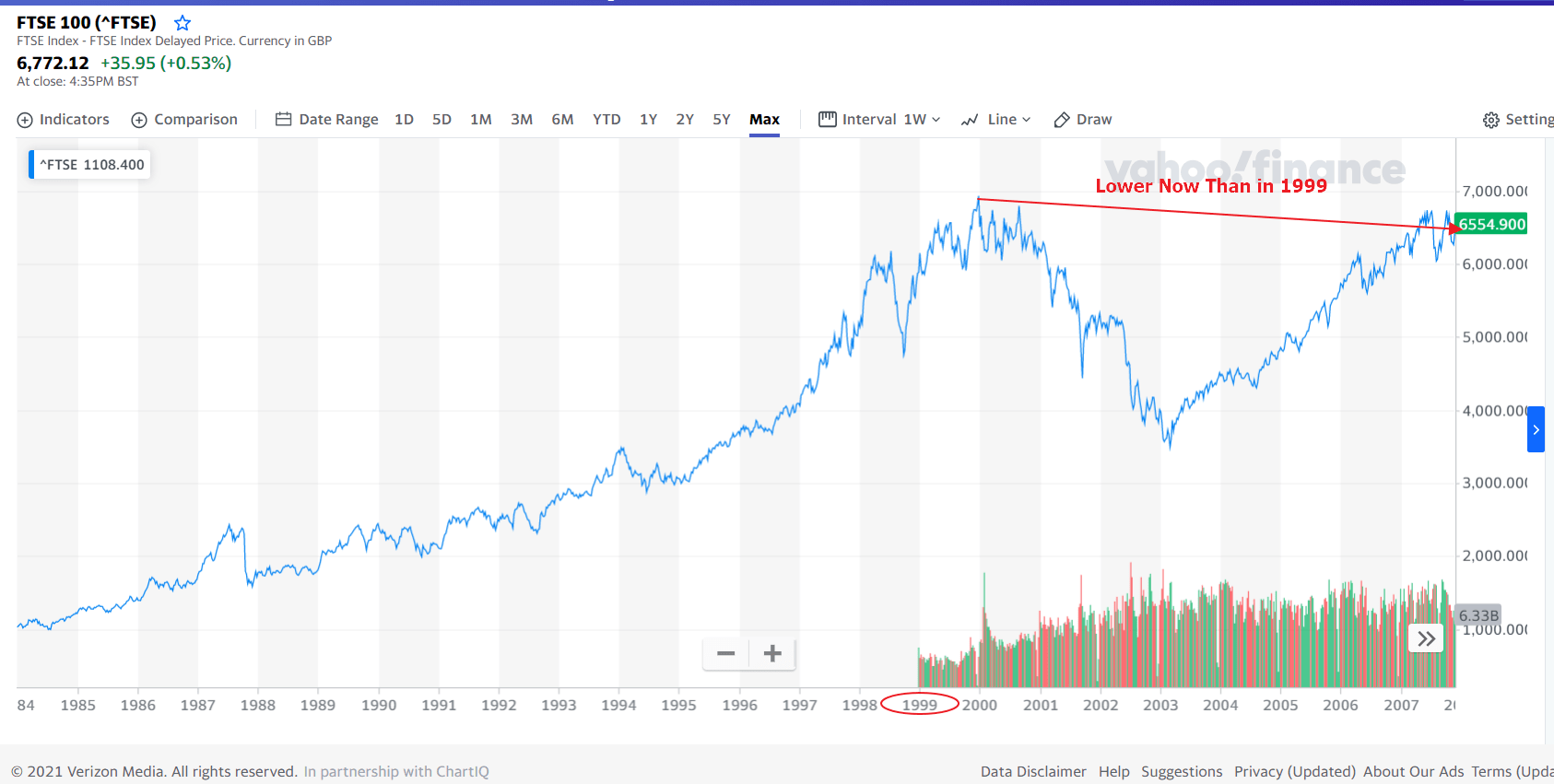 Source: Yahoo Finance
Related ETF:
iShares MSCI United Kingdom ETF (EWU)
Many of the constituents of the FTSE-100 and other British companies trading as ADRs on the US market can be found here.
Disclosure: No Positions