Democracy is declining in many countries of the world according to a new report by Freedom House. The authors of report note that global freedom is on the decline for the 15th consecutive year.
Click to enlarge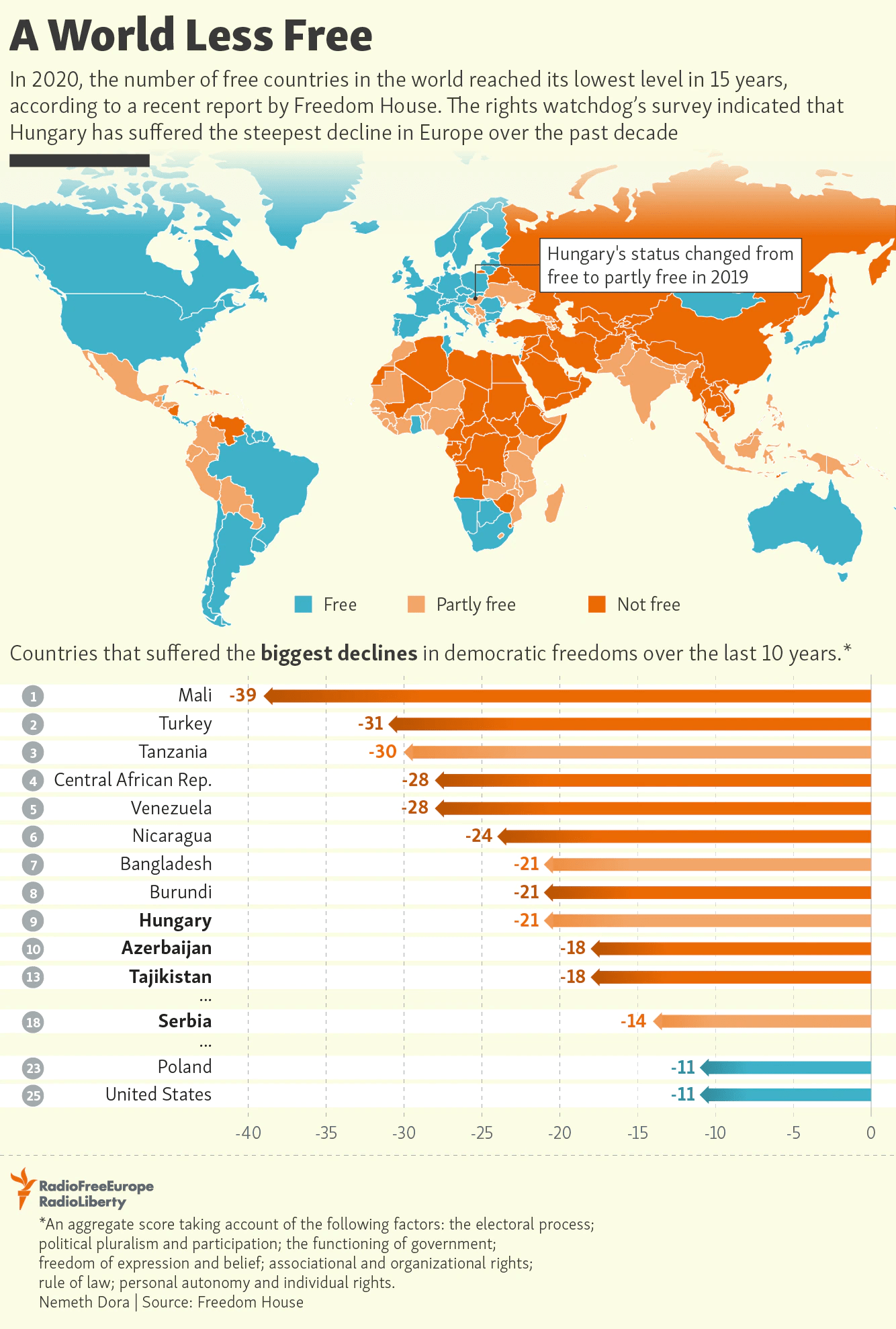 Source: RFE/RL Infographic
The chart above shows most of the world is either is not free or partly free.
Over the past decade the US also has experienced a decline in democracy score of 11 points. Some of the reasons for this decline are listed in the graphic below.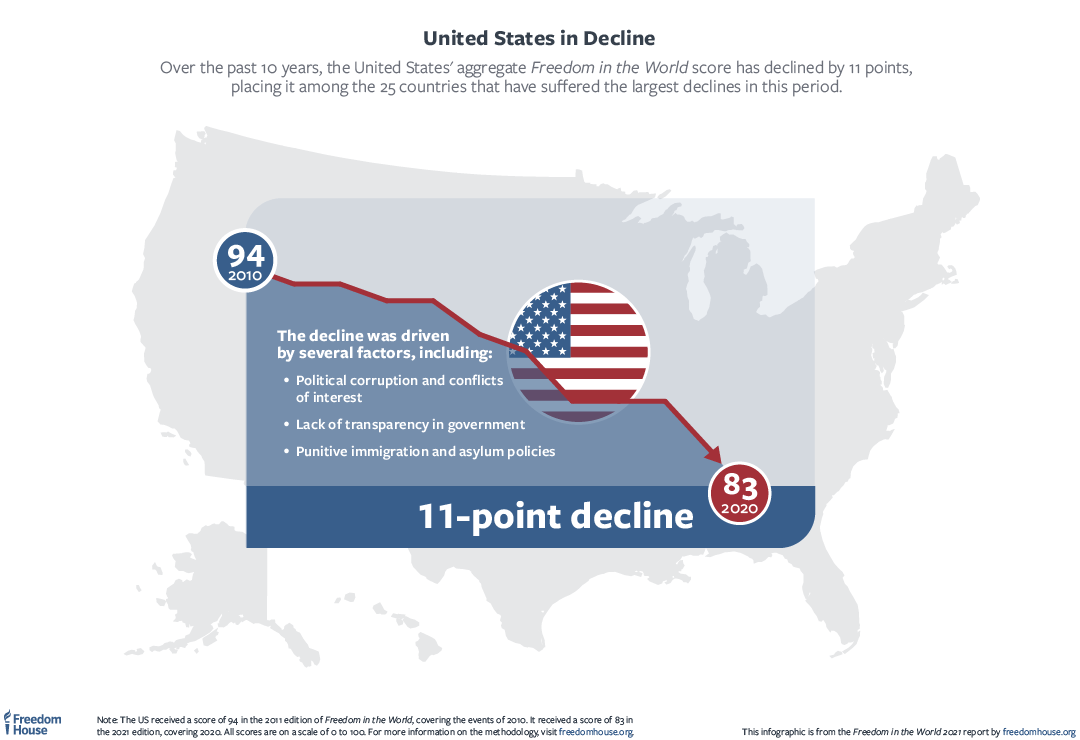 Source: Freedom in the World 2021, Democracy under Siege, Freedom House