Callan has published their popular The Callan Periodic Table of Investment Returns with 2020 data. The importance of diversification is vividly illustrated by this excellent chart published year after year. Last year US Small Caps were the top performers with a return of about 20%. US large caps yielded just over 18%. The adverse effects of the pandemic devastated the real estate sector especially the commercial real estate side as workers fled offices. Hence Real Estate was down around 9%. Relative to the US market, emerging markets also performed well in 2020.
Click to enlarge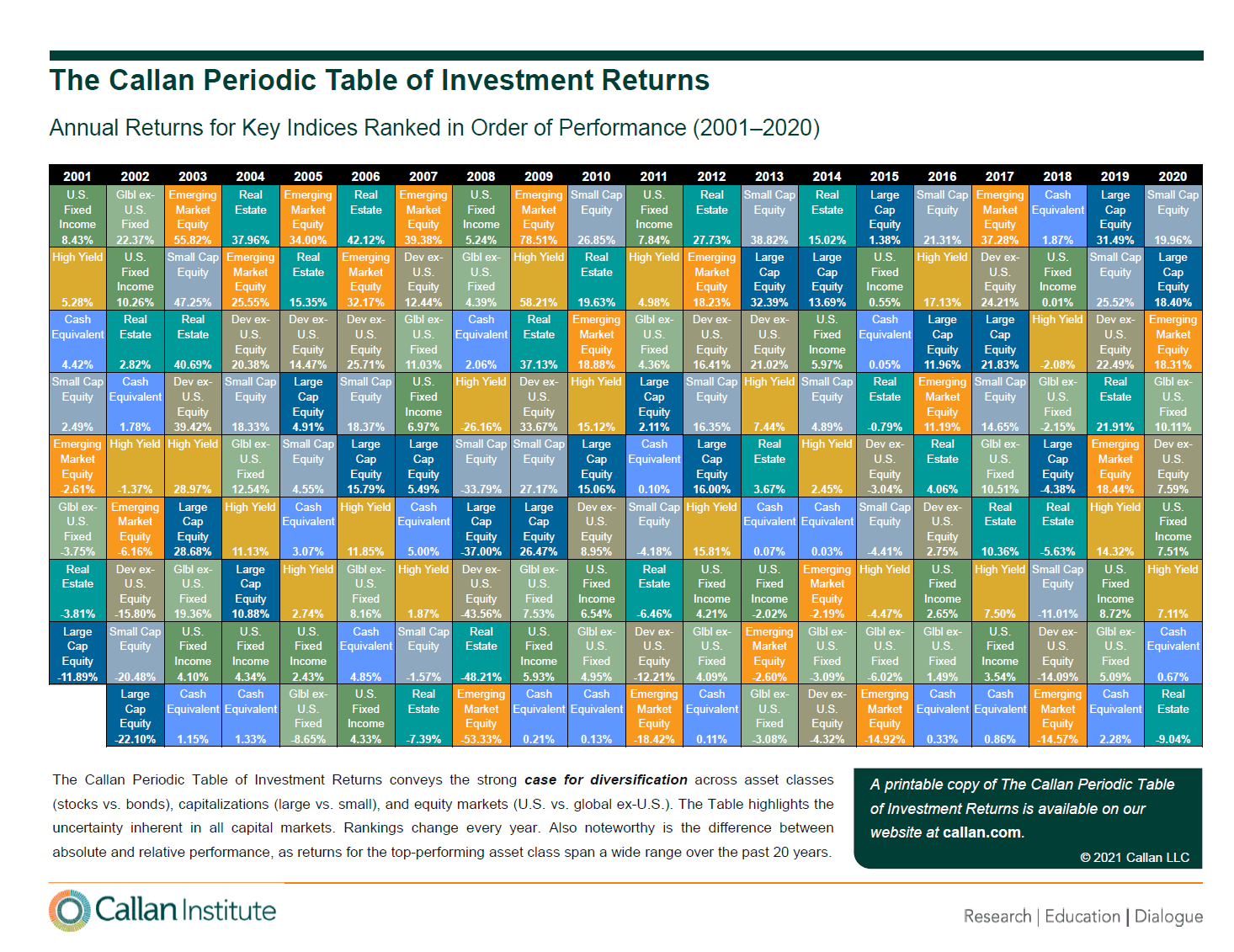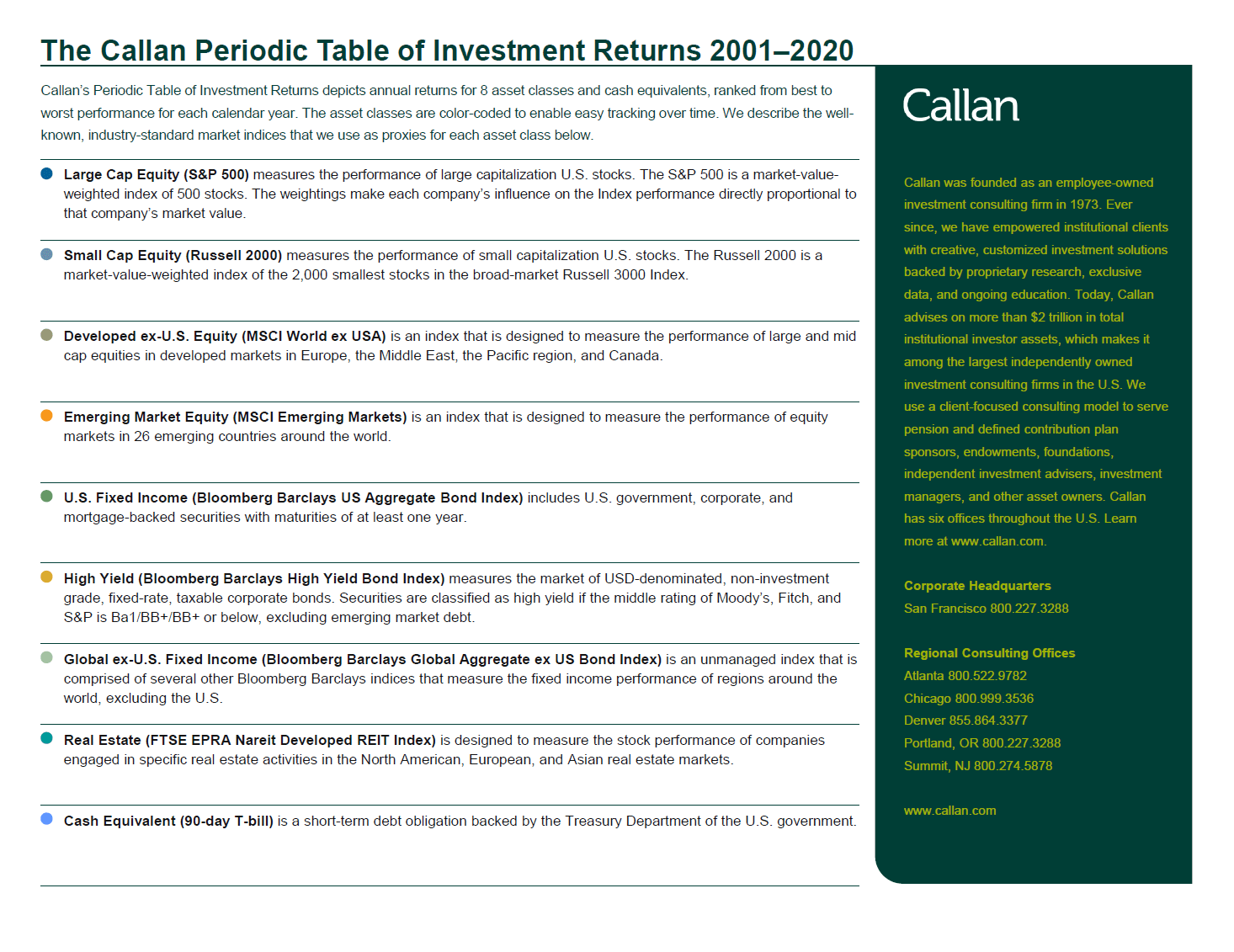 Source: Callan Institute
Download in pdf format:
Key takeaway: Before 2020, Small Caps were the winners in 2016, 2013 and 2010 in the entire period from 2001 to 2020. Each year the best returns come from a different asset class. So the need for diversification cannot be under estimated.