The US equity market accounts for about 40% of the global equity universe. This means the other 60% of investment opportunities exists outside of the US shores. So investors looking to diversify their portfolios and potentially boost their returns on investment must consider adding some foreign stocks. For example, the Spanish stock Exchange has over 3,000 listings. The German equity market is home to over 500 firms and the London Stock Exchange has over 2,500 listings. Even our northern neighbor Canada has over 3,300 listed companies.
With that brief intro, let's take a look at the share of the Global Market Capitalization below:
Click to enlarge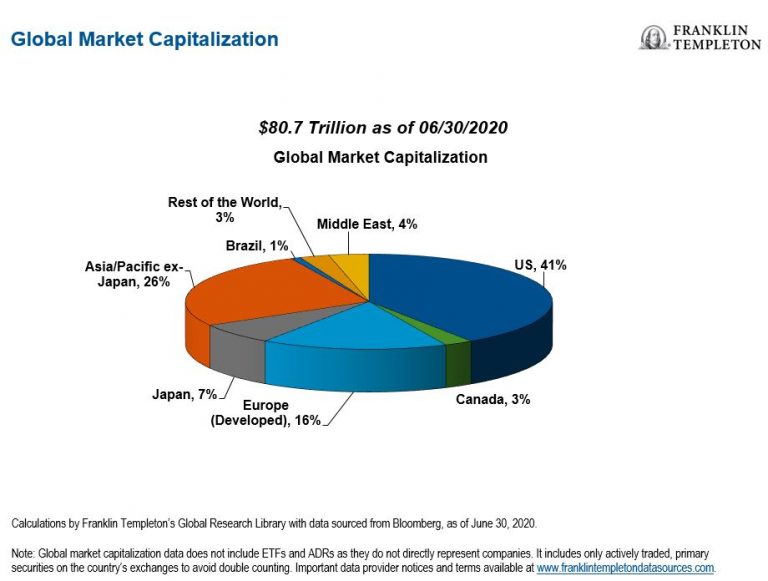 Source: International Growth Opportunities Amid the COVID-19 Crisis by Donald Huber, Franklin Templeton
Though the US market is home to the largest market capitalization in the world, investors can find plenty of rich pickings in overseas markets. Emerging markets in the Asia Pacific including China and India account for 26% of the global equity market capitalization.
The key takeaway is American investors can expand their investment horizon beyond the domestic market. One way to invest in foreign stocks easily is thru Foreign ADRs listed on the US markets.
Related ETFs:
Disclosure: No Positions