The S&P 500 is no longer represents the true state of the US economy. The current bull market in tech stocks has further pushed the concentration levels in the index. A few weeks ago an article in The Financial Post noted that the concentration level in the S&P 500 exceeds the level reached in the 1990s during the dot com era. At that time, the top five firms accounted for 16.6% of the index. By Q2 of this year, the top five had a combined weightage of 21.7% as shown in the chart below: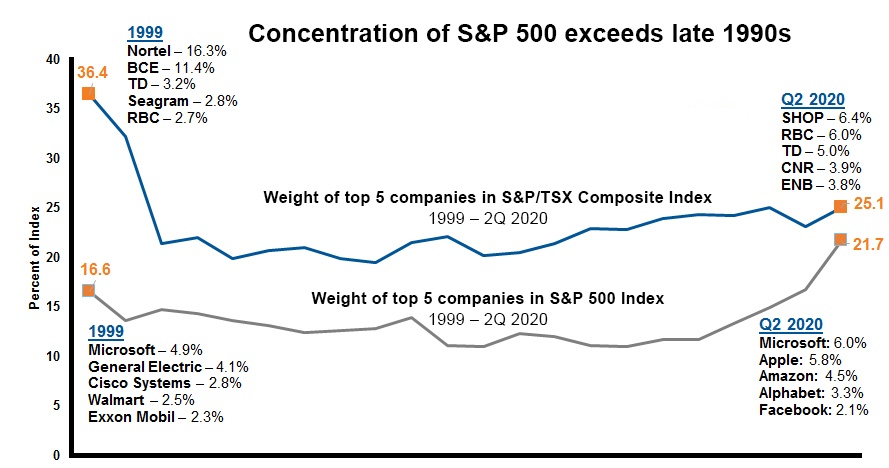 Source: Russell Investments Canada
The S&P sector breakdown at the end of July, 2020 is shown below: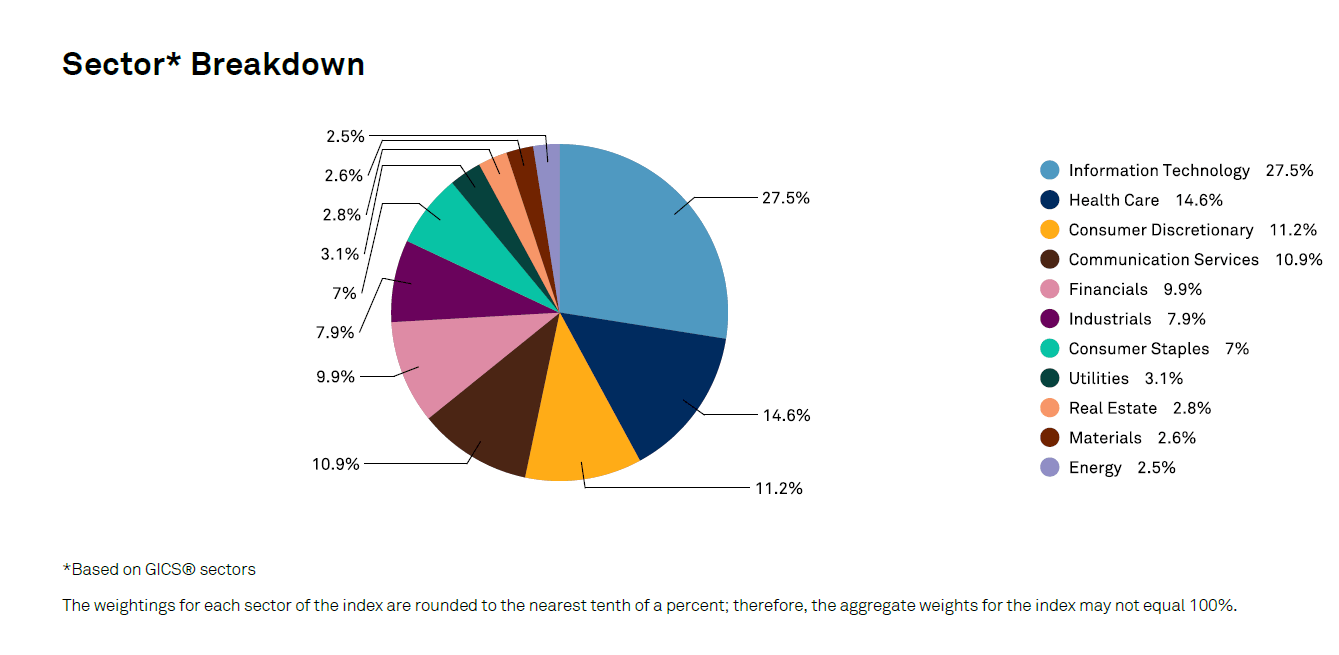 Source: S&P Global
As of Aug 27, 2020 the breakdown looked as follows with the IT sector amounting to nearly 28.5% of the index.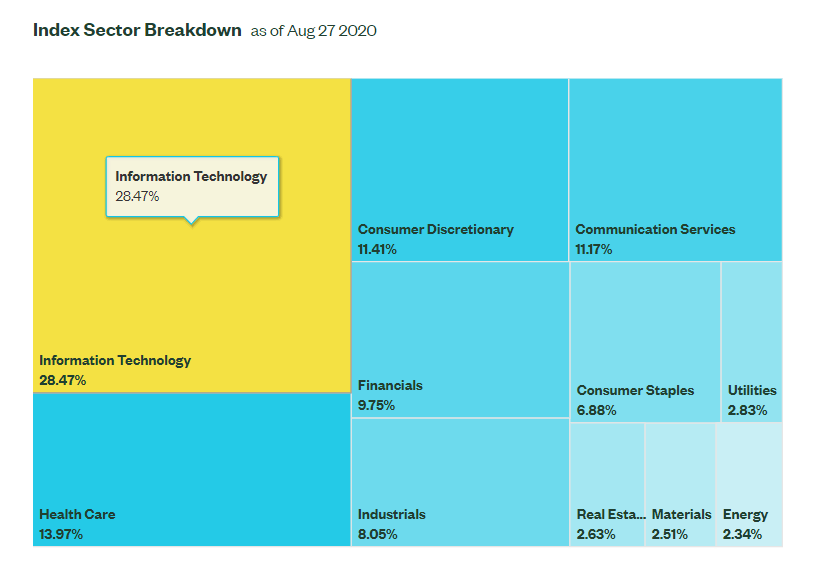 Source: SSGA
It remains to be seen how long the tech sector can remain at such high levels in the index.
Related ETF:
SPDR S&P 500 ETF Trust (SPY)
Disclosure: No Positions