Janus Henderson published the latest edition of Global Dividend Index report yesterday. The report showed global dividends plunged by about a fifth in Q2 this year due to the Coronavirus pandemic. However for the first two tech companies – Microsoft (MSFT)and Apple (AAPL) – appeared in the top 10 global dividend payers list. The Top 20 Global Dividend payers are shown in the chart below:
Click to enlarge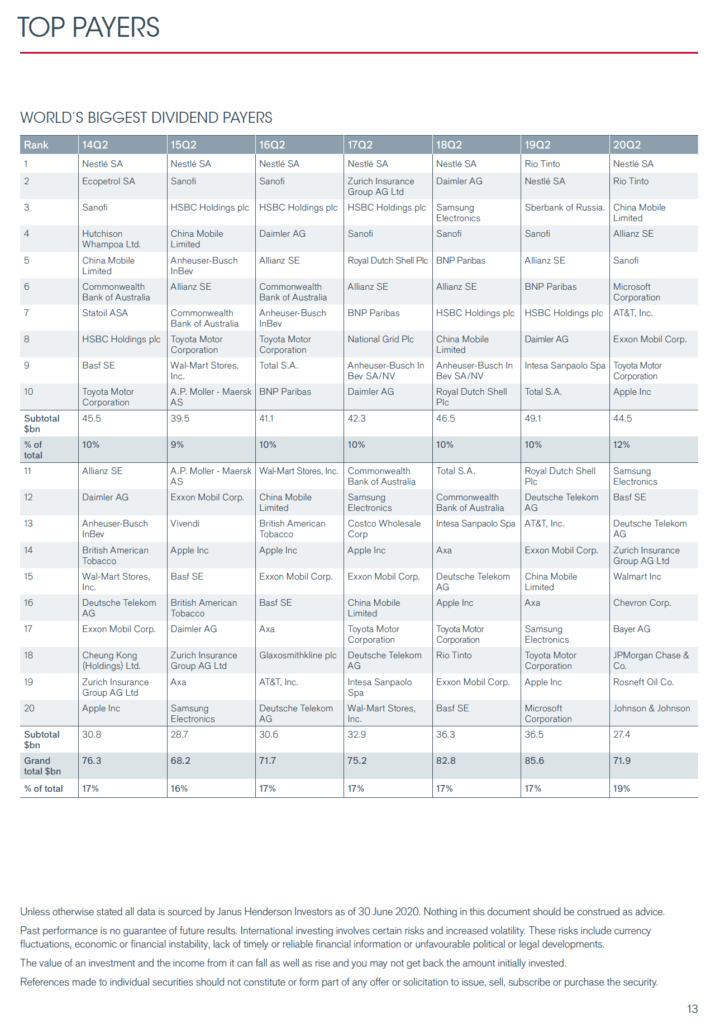 Source: Janus Henderson Global Dividend Index Edition 27, August 2020, Janus Henderson
Perennial topper Nestle (NSRGY) is the world's top dividend payer in 2020 also. Out of the top 20, 8 are from the US.
Disclosure: No Positions