The Institute for Economics and Peace based in Sydney, Australia published the Global Peace Index 2020 report that ranked 163 countries and territories of the world based on their level of peacefulness. All the countries were evaluated and assigned a Global Peace Index (GPI) which was used to rank them. From the report:
The Global Peace Index (GPI) measures more than just the presence or absence of war. It captures the absence of violence or the fear of violence across three domains: Safety and Security, Ongoing Conflict, and Militarisation. Both the Ongoing Conflict and Safety and Security domains recorded deteriorations, with only the Militarisation domain recording an improvement. Of the 23 GPI indicators, eight recorded an improvement, 12 had a deterioration, while the remaining three indicators did not change in the past year.
The most peaceful country in the world is Iceland followed by New Zealand and Portugal. Canada took the sixth spot.
The U.S. was ranked at 121 ahead of Burkina Faso and South Africa. Mexico ranks worse than the US. All the developed European countries were ahead of the U.S. in this ranking.
Click to enlarge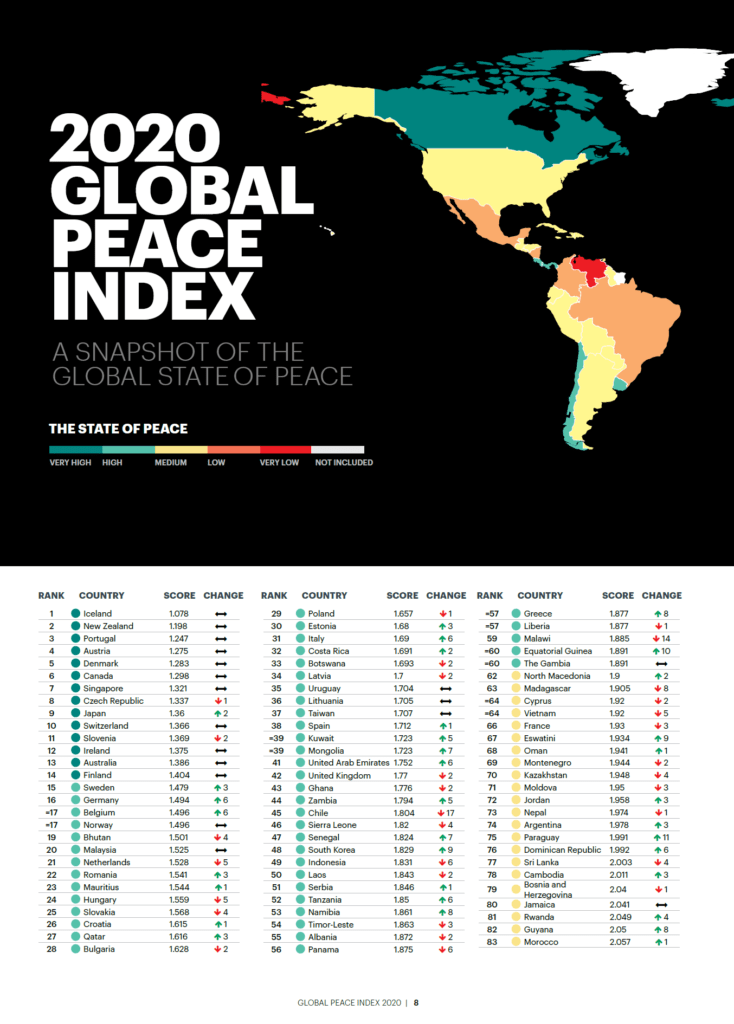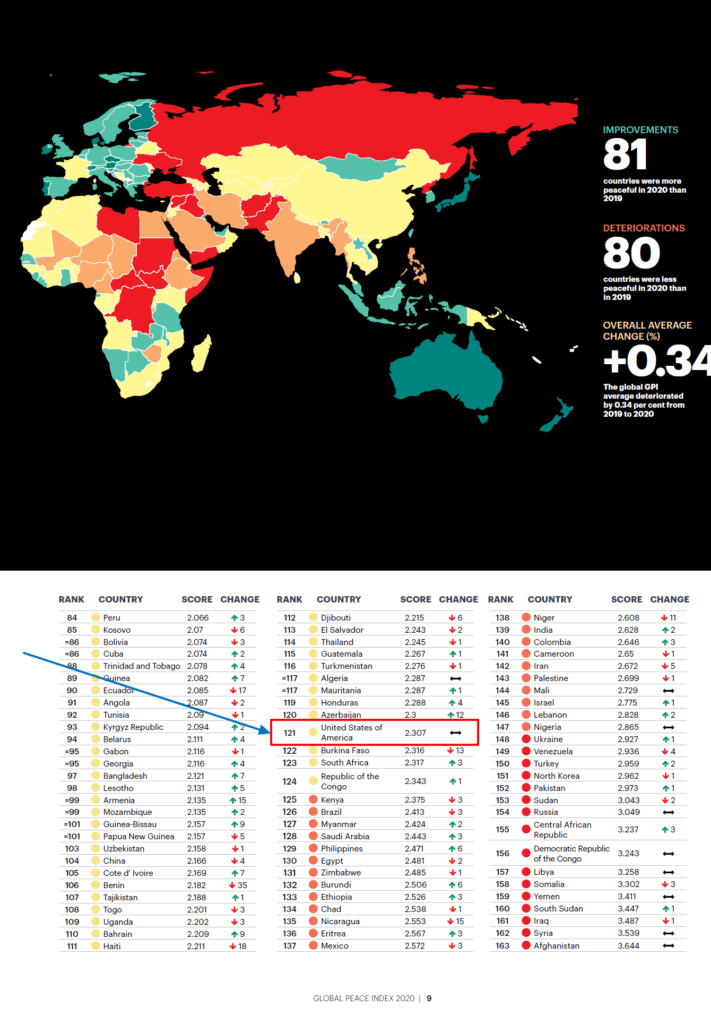 Source: The Global Peace Index 2020 – Measuring Peace in a Complex World, IEP