The German airline group Lufthansa will be kicked out of the benchmark DAX Index on June 22nd this year according to a release by Deutsche Boerse Group. The company will be added to the MDax index which represent mid-cap companies. Lufthansa's stock price has fallen dramatically this year due to the collapse in air travel in the Corona pandemic. Though the price has increased recently the price is still 33% lower than at the end of 2019.
The 5-year return of Lufthansa's ADR (DLAKY) on the OTC market in the US is shown in the chart below:
Click to enlarge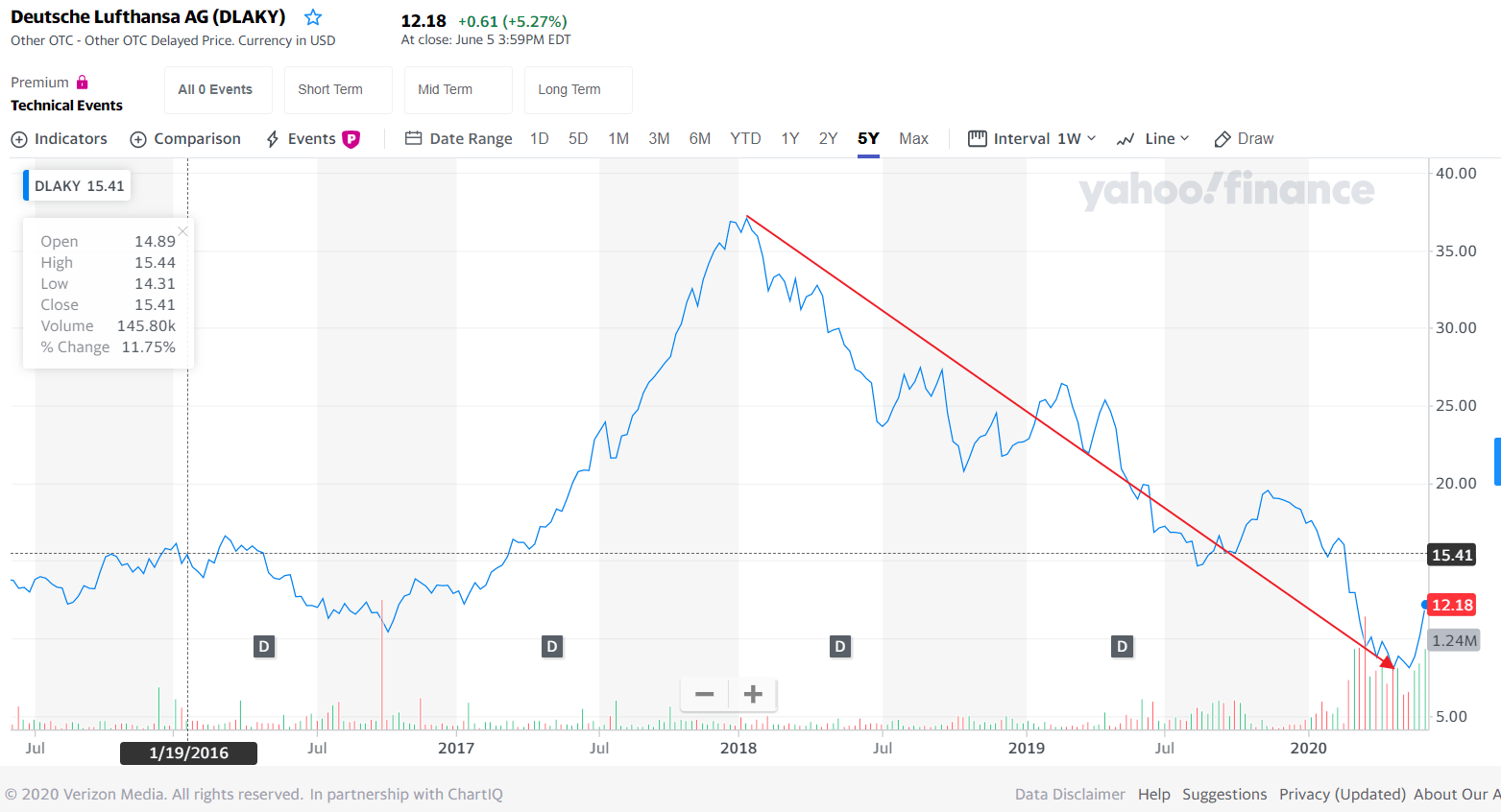 Source: Yahoo Finance
The company trades on the Frankfurt Exchange under the ticker LHA. The below chart shows the long-term return on the Frankfurt-traded stock:
Click to enlarge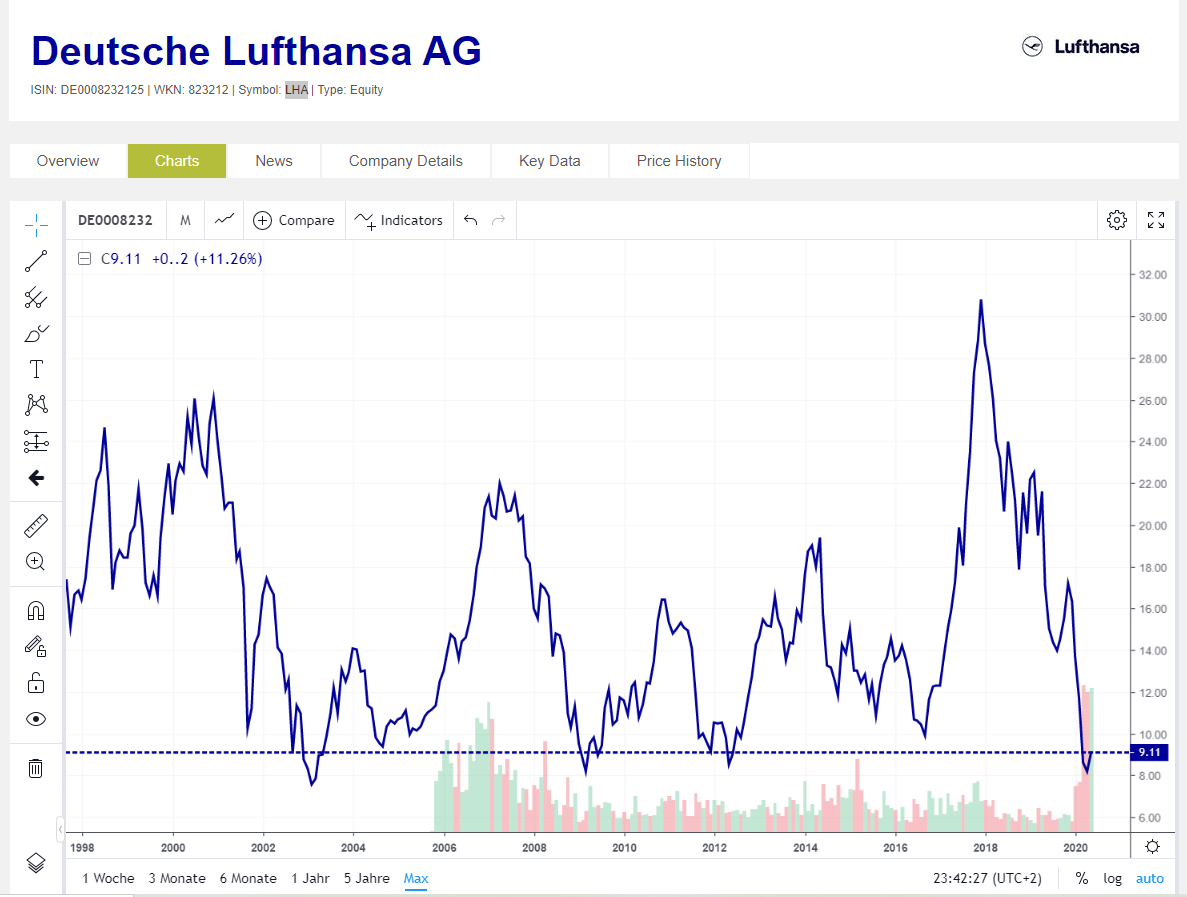 Source: Deutsche Boerse
The airline is unlikely to go bankrupt as it is being bailed out by the German government with an loan of 9.0 Billion Euros. Below is an excerpt from an article at Deutsche Welle:
Major losses for Lufthansa

Lufthansa's share price was already falling well before the pandemic, but lockdowns and global freezes on passenger travel have hit the company especially hard.

On Wednesday, the company said it would undergo "far reaching" restructuring after posting a first quarter net loss of €2.1 billion.

The German government and Lufthansa agreed to a €9 billion ($10.2 billion) bailout package earlier this week.

Under the deal, the German government will take a 20% stake in Lufthansa, making it the group's biggest shareholder. Shareholders will be asked to back the deal during an online meeting on June 25.
Source: Lufthansa loses spot on Germany's DAX stock index, Deutsche Welle
Lufthansa has been part of the DAX since it was first created in 1988.
Lufthansa will replaced by Deutsches Wohnen, Germany's second-largest property company.
Key Takeaways:
Since bankruptcy is avoided with the bailout, investors can pick up shares with some confidence. However revival of the airline industry is up in the air unless a vaccine is found for Covid-19.
Funds holding Lufthansa will be forced to sell on June 22. The iShares MSCI Germany ETF (EWG) has less than 0.5% weighting in Lufthansa. UK-listed iShares Core DAX® UCITS ETF (DAXEX) which tracks the DAX will also be forced to liquidate the position. Another smaller size ETF that holds Lufthansa is the UK and Swiss-listed Vanguard DAX UCITS ETF (VDXX).
Lufthansa has suspended the 2019 dividend payment due to the 99% drop in passenger volume due Covid-19.
Related:
Disclosure: No Positions