American company Nike(NKE) is the world leader in the footwear and sports apparel industry. It is so large and important to the US economy that it is a constituent of the Dow Jones Index. Germany-based Adidas (ADDYY) is the competitor of Nike. In this post, let us take a look at the performance of these firms over the short and long-terms.
Nike vs. Adidas –  Year-to-date Return:
Click to enlarge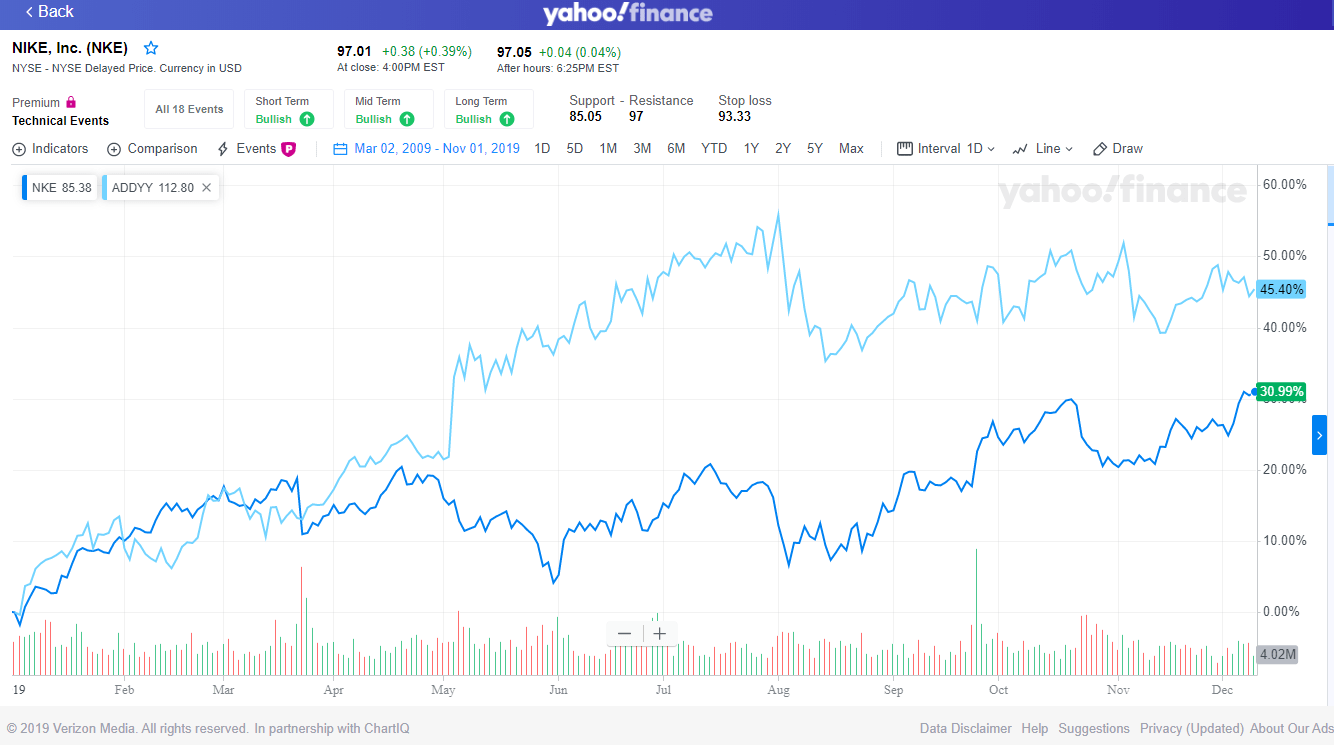 Nike vs. Adidas – 5-Year Return: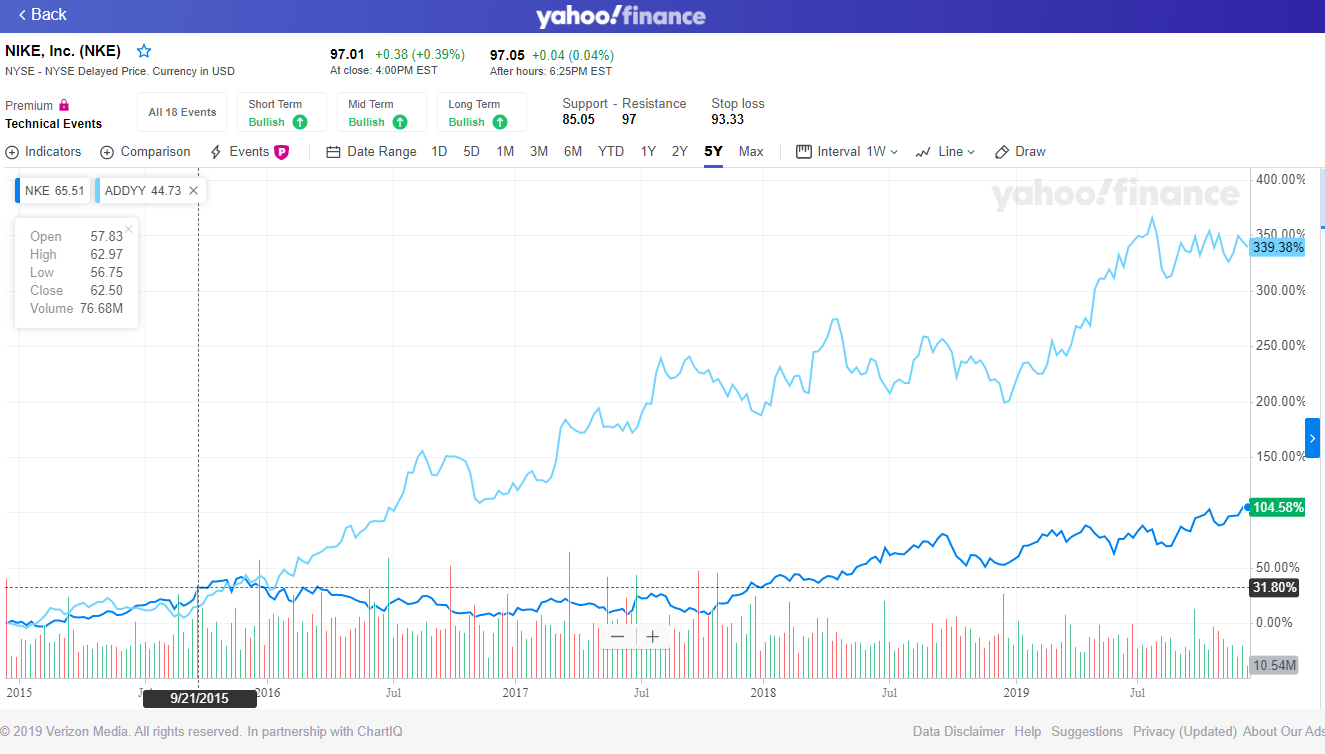 Nike vs. Adidas – Return since Global Financial Crisis trough: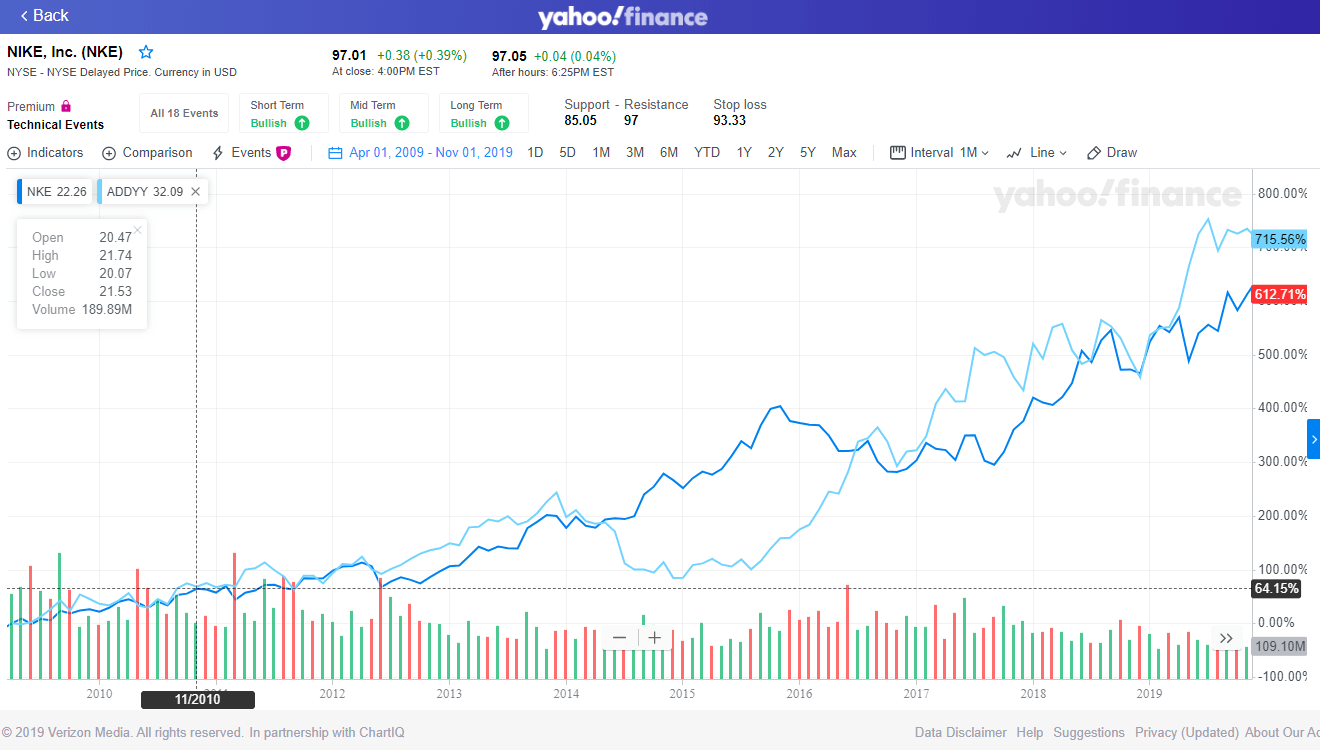 Note: The returns shown above are price only (excluding dividends)
Source: Yahoo Finance
So far this year, Adidas is well ahead of Nike by a wide margin in terms of equity returns.Over the 5 year period, the difference is even huge. Adidas has returned 339% while Nike has grown by only about 105%. Adidas has beaten Nike in the long-term also as represented by the chart since the lows of the Global Financial Crisis.
From a return perspective, Adidas is clearly the winner.
Disclosure: No Positions