The following chart shows the major trading partners of Germany based on 2018 data. The top export market for Germany is the U.S. followed by France and China. In terms of imports, the major country for imports into Germany is China. The US ranks 4th as the major import source country.
Click to enlarge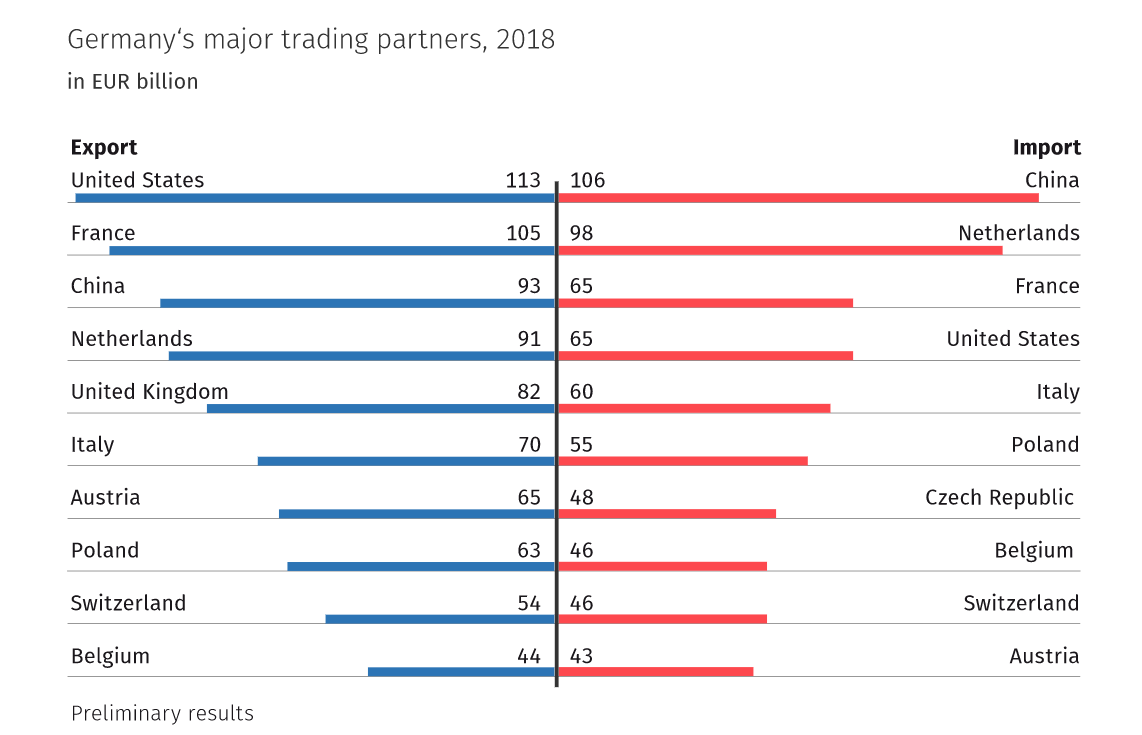 Source: De Statis
China and the US are the only two countries outside of Europe that are major trade partners of Germany.
Germany has a trade deficit with the US as it exports more to the country than it imports.