The World's 15 Largest Tire Manufacturers by Revenue in 2017 are shown in the infographic below. Japan-based Bridgestone(BRDCY) is the world's  number 1 tire maker followed by French tire giant Michelin(MGDDY) and US-based Goodyear(GT).
Click to enlarge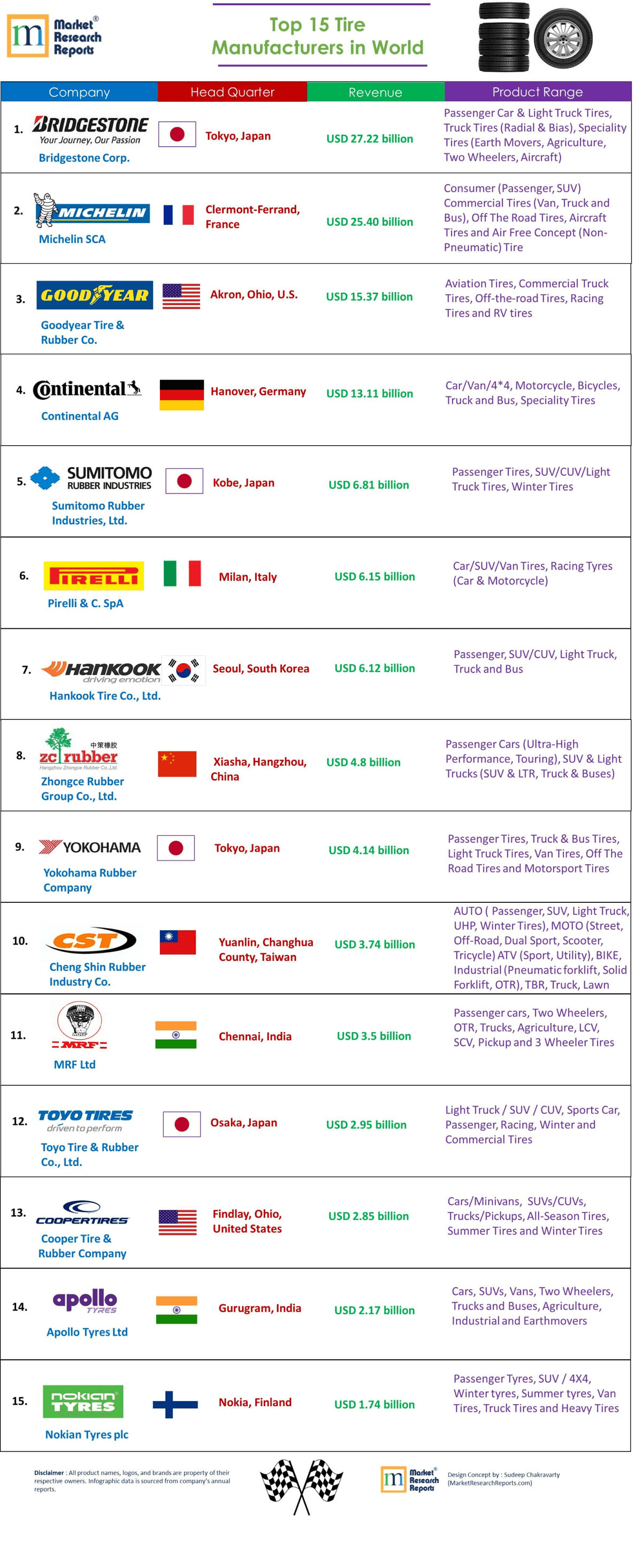 Source: Market Research Reports
Among the emerging market companies in the above are Zhongce Rubber Group Co., Ltd  of China and India-based MRF Ltd and Apollo Tyres.
Disclosure: Long Continental(CTTAY)