Dividends are an important factor to consider when calculating the total return of an equity investment. Though the dividend yield of a stock may be low in the range of 2 to 4%, over the long run the yield gets multiplied many times over due to the effect of compounding.
Many investors overlook the critical role dividends play especially in providing a cushion to a portfolio in adverse market conditions and amplifying returns when measured in years. For example, the S&P 500's total return,  which includes dividends, over the past two decades is more than double of the price return as shown in the chart below:
Click to enlarge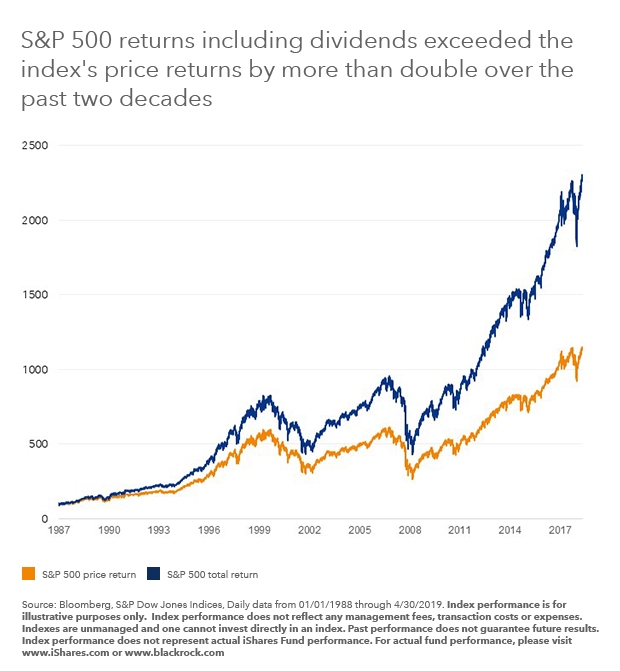 Source: 3 reasons not to dump your dividends by Holly Framsted, Blackrock
The key takeaway is that ignoring dividends is a bad idea. Holding dividend stocks and reinvesting dividend payments received is an integral part of a well diversified portfolio that is more likely to generate a higher overall total return in the long run.
Related ETFs:
Disclosure: No positions