Russia has overtaken the UK to become the world's 2nd largest weapons seller based on 2017 data according to a report by The Stockholm International Peace Research Institute (SIPRI). At number one, the US remains the undisputed king in weapons sales with sales of over $222.6 billion.
The following graphic shows additional details on global arms sales:
Click to enlarge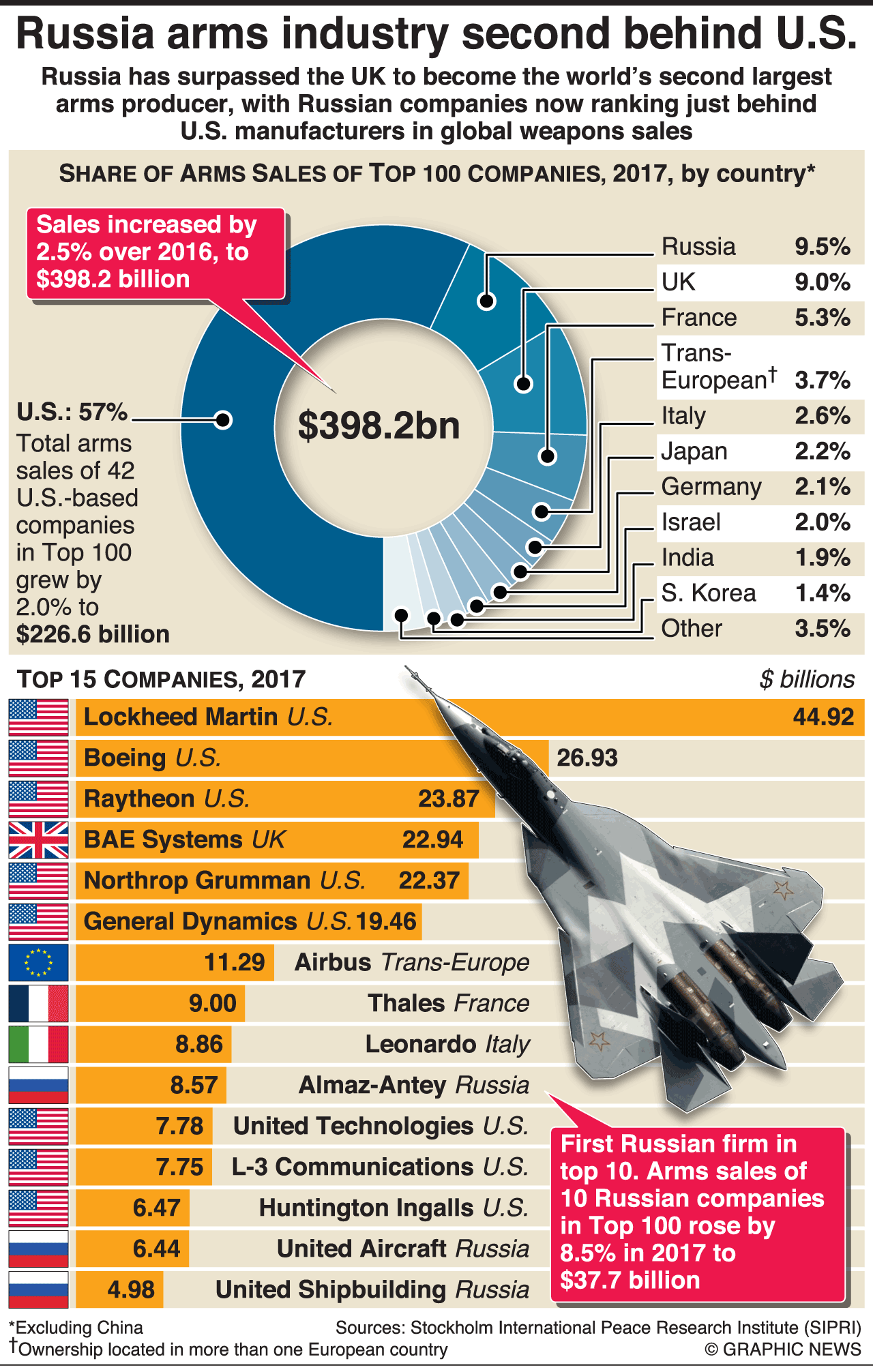 Source: Graphic News
Below is another graphic showing the destinations for Russian weapons:
Click to enlarge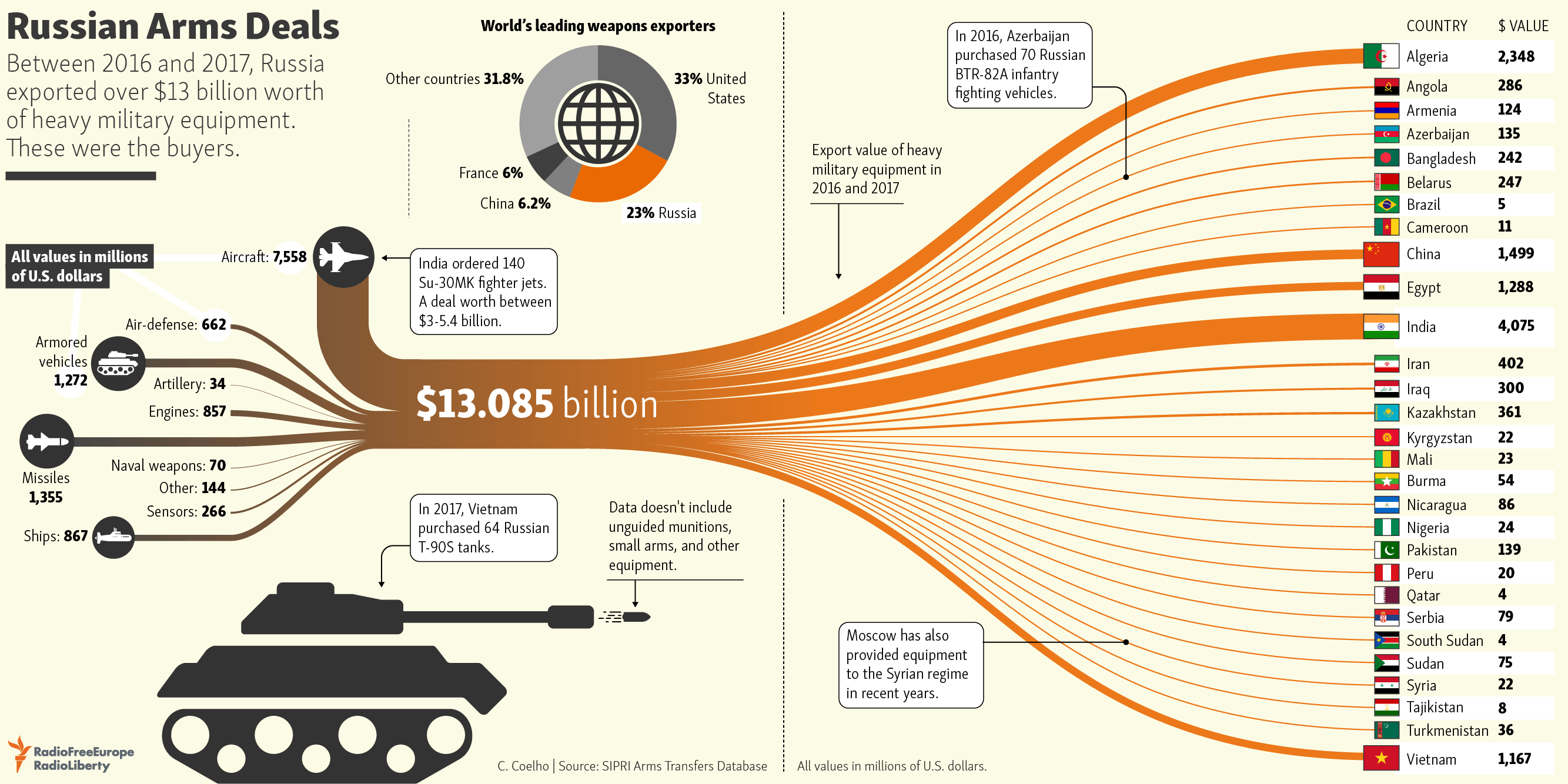 Source: RFE/RL
The US firms listed in the top 15 include:
Among the top European companies in the ranking are: 
Defense sector stocks are like consumer staples in some ways. A defense firm's products are required during good and bad economic periods. Defense stocks tend to offer steady long-term growth with wars, fears of wars or terrorism boosting defense budgets leading to more growth for the industry.
Disclosure: No positions