One of the concepts that I have emphasized in this blog over many posts is long-term investing. It involves the patience to hold stocks and other asset classes thru bull and bear markets. The following timely chart from Schwab shows why its important to stay the course when markets are volatile:
Click to enlarge
x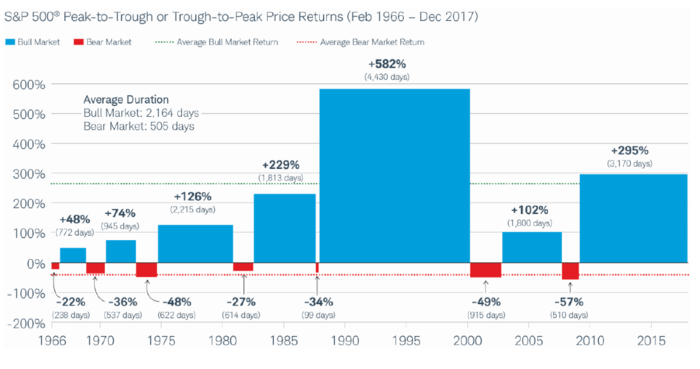 Source: Market Correction: What Does It Mean?, Schwab
So the important point to remember is that when markets turn volatile it is key to remain clam, focus on the long-term goal and act accordingly. Sometimes the best course of action may be simply to do nothing.