The S&P/ASX 200 Index is the benchmark index of the Australian equity market. The index is composed of the largest 200 companies listed on the ASX by float-adjusted market capitalization.
The composition of the Index is shown in the chart below:
Click to enlarge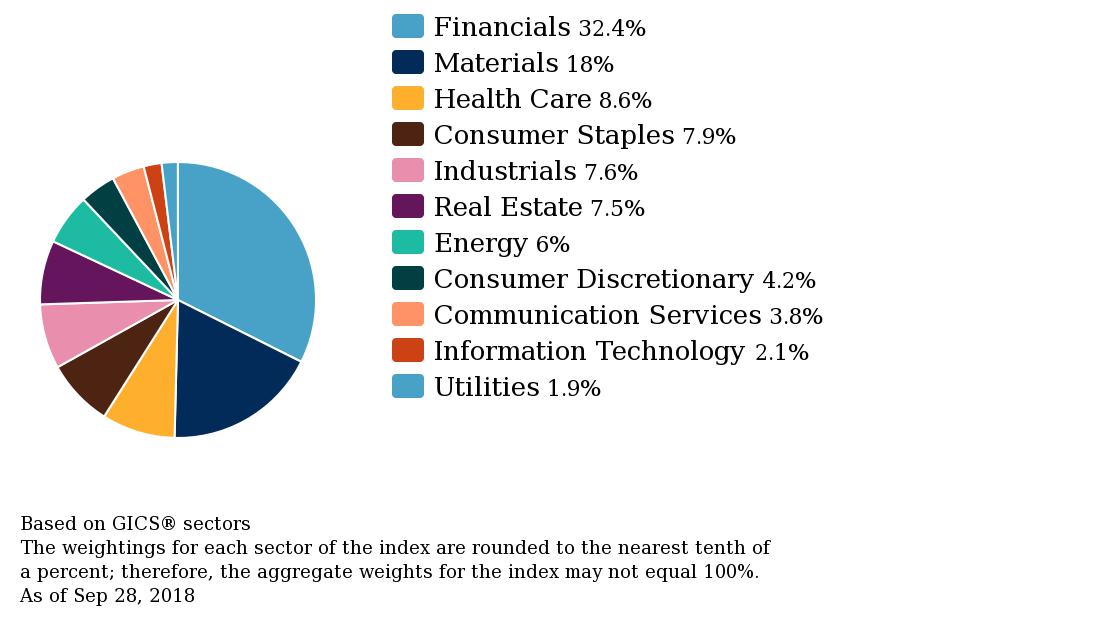 Source: S&P Indices
Nearly one-third of the index is concentrated in financials with the materials sector accounting for 18%. Together these two sectors amount to over 50% of the index. Though Australia is a resource-based economy the financials play a major role than the resources sector.
The tech sector in Australia is tiny compared to the US. Hence the IT sector has an allocation of just over 2% in the index.
The long-term performance of the index in local currency is shown below:
Click to enlarge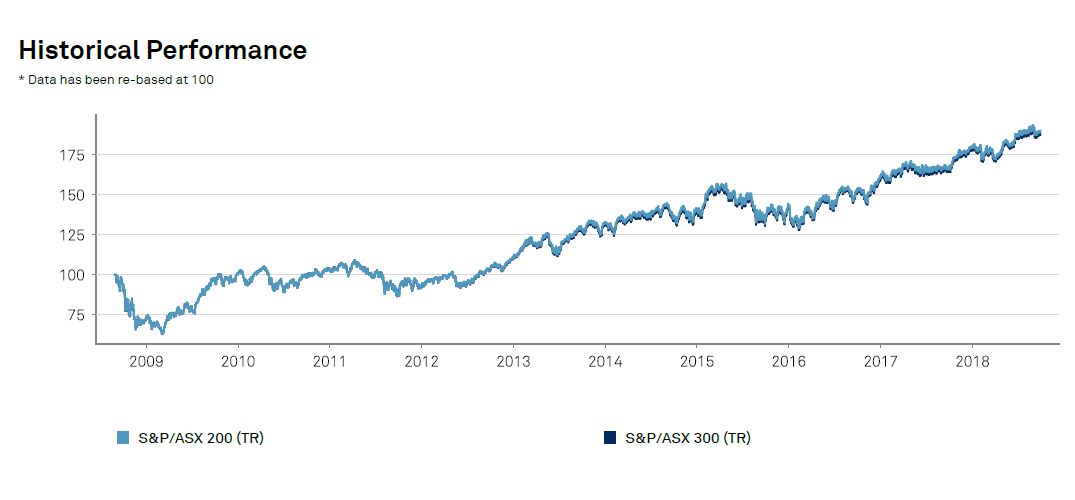 The top 10 constituents in the index amount to over 45% of the index weightage. These 10 companies are listed below with their ticker on the US market and current dividend yield:
1.Company: Westpac Banking Corp (WBK)
Current Dividend Yield: 7.08%
Sector:Banking
2.Company: Australia and New Zealand Banking Group Ltd (ANZBY)
Current Dividend Yield: 8.96%
Sector:Banking
3.Company: National Australia Bank Ltd (NABZY)
Current Dividend Yield: 7.36%
Sector:Banking
4.Company:Commonwealth Bank of Australia (CMWAY)
Current Dividend Yield: 9.79%
Sector: Banking
5.Company: BHP Billiton Ltd (BHP)
Current Dividend Yield: 4.74%
Sector:Metals & Mining
6.Company: CSL Ltd (CSLLY)
Current Dividend Yield: 1.18%
Sector:Healthcare
7.Company: Wesfarmers(WFAFY)
Current Dividend Yield: 4.60%
Sector:Consumer Staples
8.Company: Macquarie Group(MQBKY)
Current Dividend Yield: No dividends paid
Sector:Financials
9.Company: Telstra Corp Ltd(TLSYY)
Current Dividend Yield: 7.13%
Sector:Telecom
10.Company: Woolworths Group Ltd
Sector:Consumer Staples
Woolworths does not trade on the US markets.
Note: Dividend yields noted above are as of Sept 28, 2018. Data is known to be accurate from sources used.Please use your own due diligence before making any investment decisions.
Download:
Disclosure: Long WBK and NABZY