Emerging market equities are a volatile asset class. Though these stocks go through dramatic declines sometimes in a very short period of time, over the long run they offer above average returns. Investors who are able to wait out the downturns are rewarded for their patience.
The following chart shows how emerging markets can have big intra-year declines but still have positive annual returns:
Click to enlarge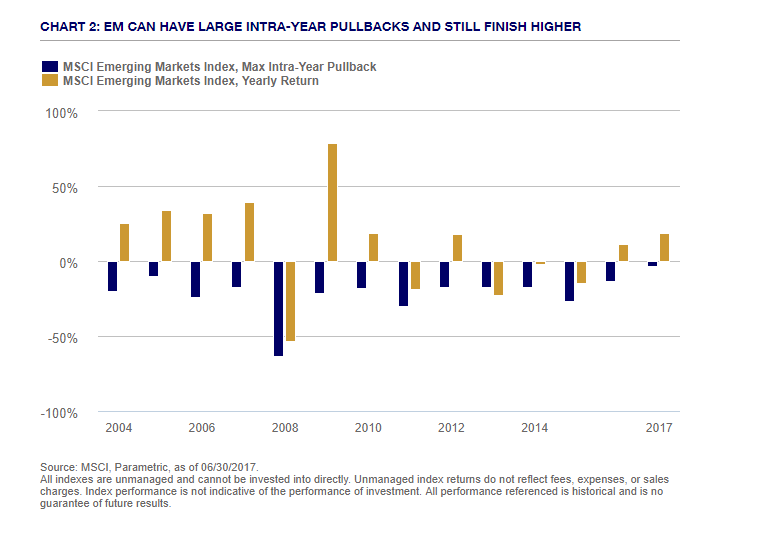 Source: Who's Afraid of an Emerging Markets Meltdown?, Thornburg Investment Management
From the above linked article:
While this has been painful for those invested in EM, the experience is not exactly unusual for the asset class. Over the last 15 years, the MSCI EM Index pulled back 15% or more 11 times, and it still finished the year higher six of those 11 times.
Related ETFs:
Disclosure: No Positions