Pharmaceutical Executive magazine published their annual ranking of the world's top pharma firms for 2018 last month. Pfizer(PFE) is the world's top drug firm based on sales. Last year Pfizer had sales of over $45 billion. The 2nd top firm was Novartis(NVS) of Switzerland. US drug giant J&J came in at number five.
From the research report:
The first 10 spots on the ledger, once again led by Pfizer, changed little from the previous full-year rankings, with some movement of positions up or down a slot. Prescription sales gains among the entrenched stalwarts were relatively modest, on average, with AbbVie and Johnson & Johnson experiencing the largest increases at 9.7% and 8.6%, respectively. In assembling the data for the annual listing—now in its 18th year—Pharm Exec partnered again with life sciences market intelligence firm Evaluate Ltd.

Sanofi, ranked sixth in sales, boosted its R&D investment by 8.1% versus the previous year. The Paris-based company currently has 28 projects in Phase III development or seeking approval with regulators, and has six programs targeting rare diseases in Phase II or III clinical trials. It's no secret that, overall, industry investment in rare disease drugs—on the investigative and commercial-expansion stages—is on the rise. The FDA, for example, reportedly granted 77 orphan drug approvals last year and 476 orphan drug designation requests.

Among the top 20 sales leaders on our list, other companies with notable spikes in R&D spending year-on year include AbbVie at 16.3%, Shire at 21.6%, and Bristol-Myers Squibb, which invested $4.82 billion in R&D, at 9.5%.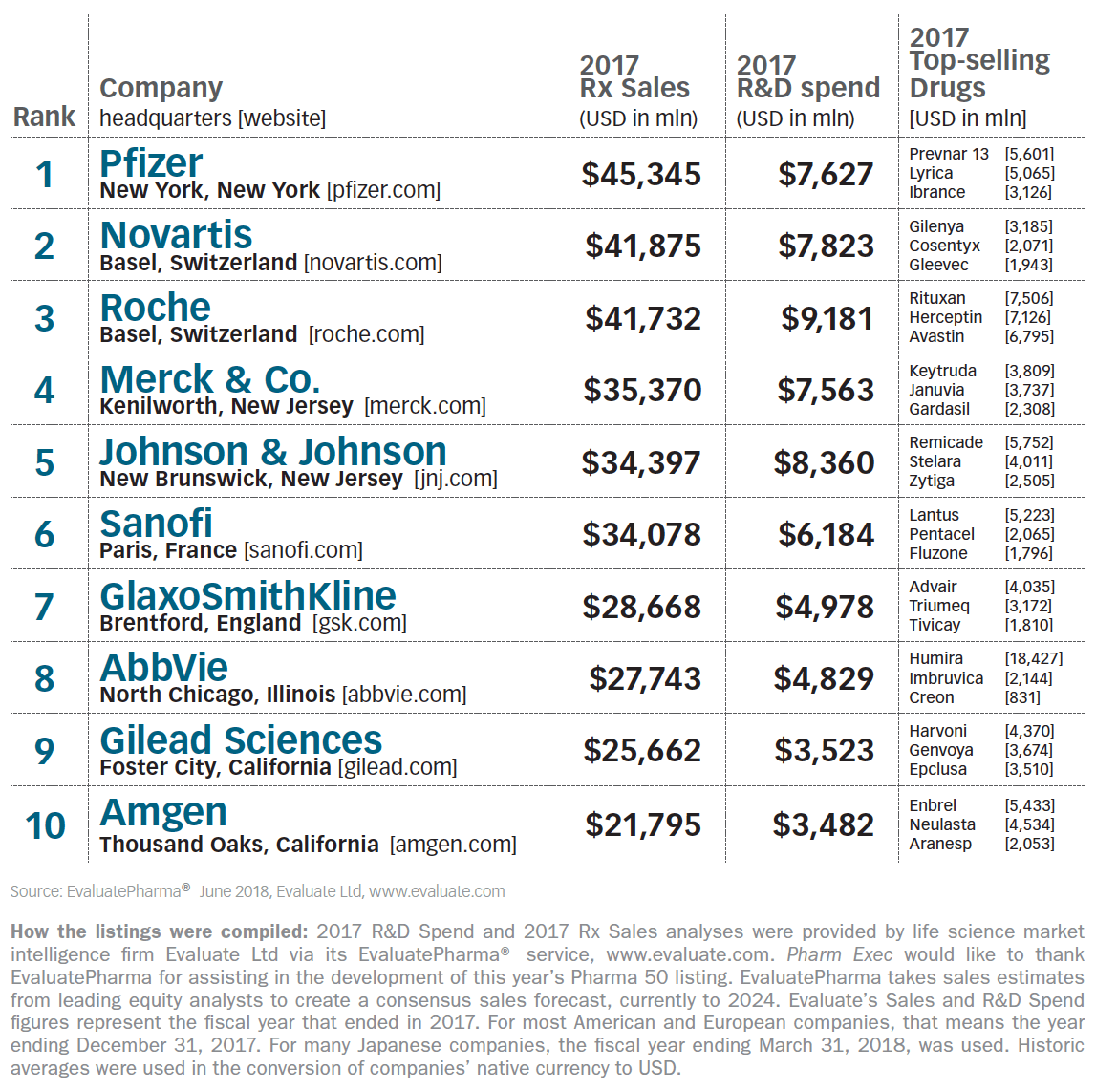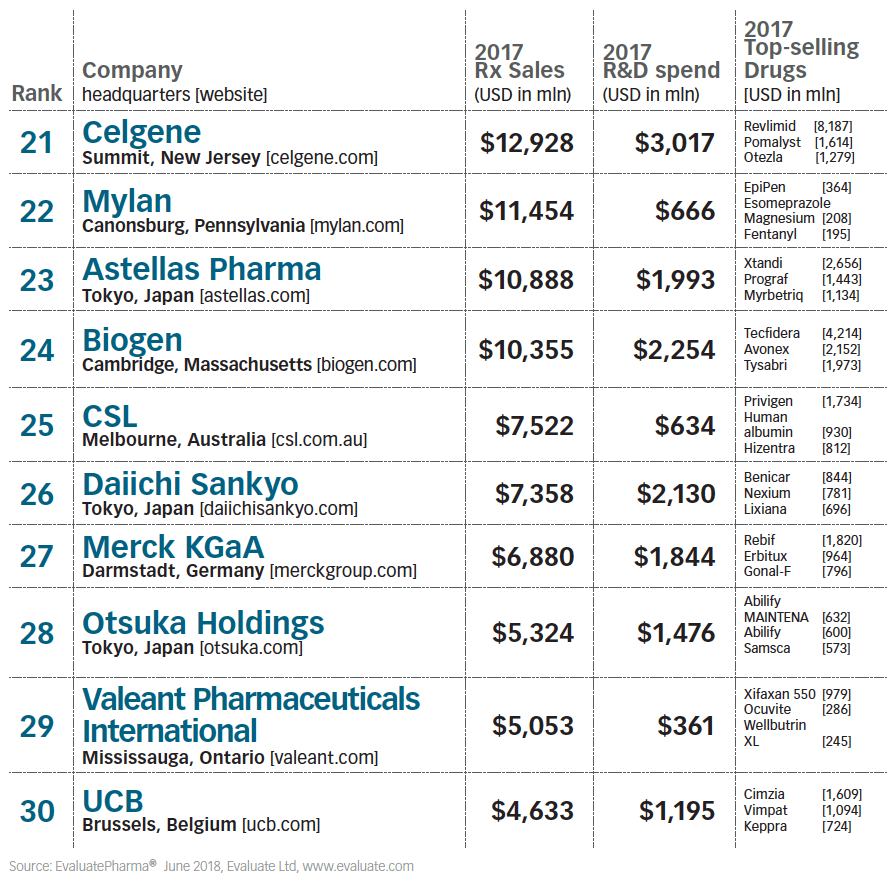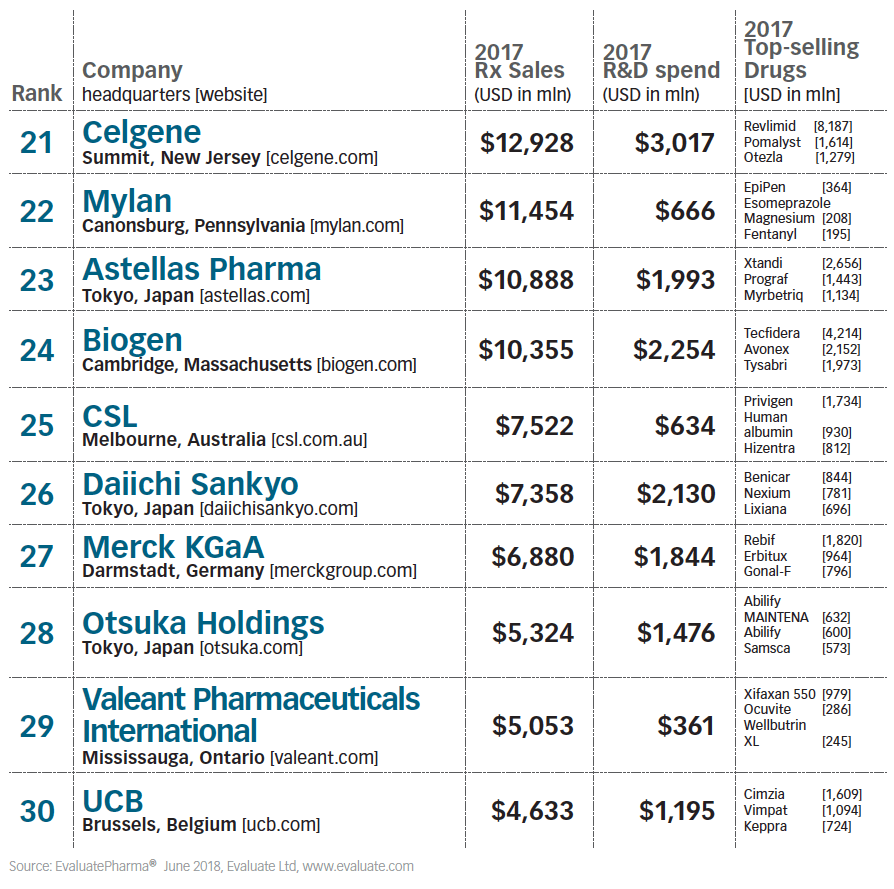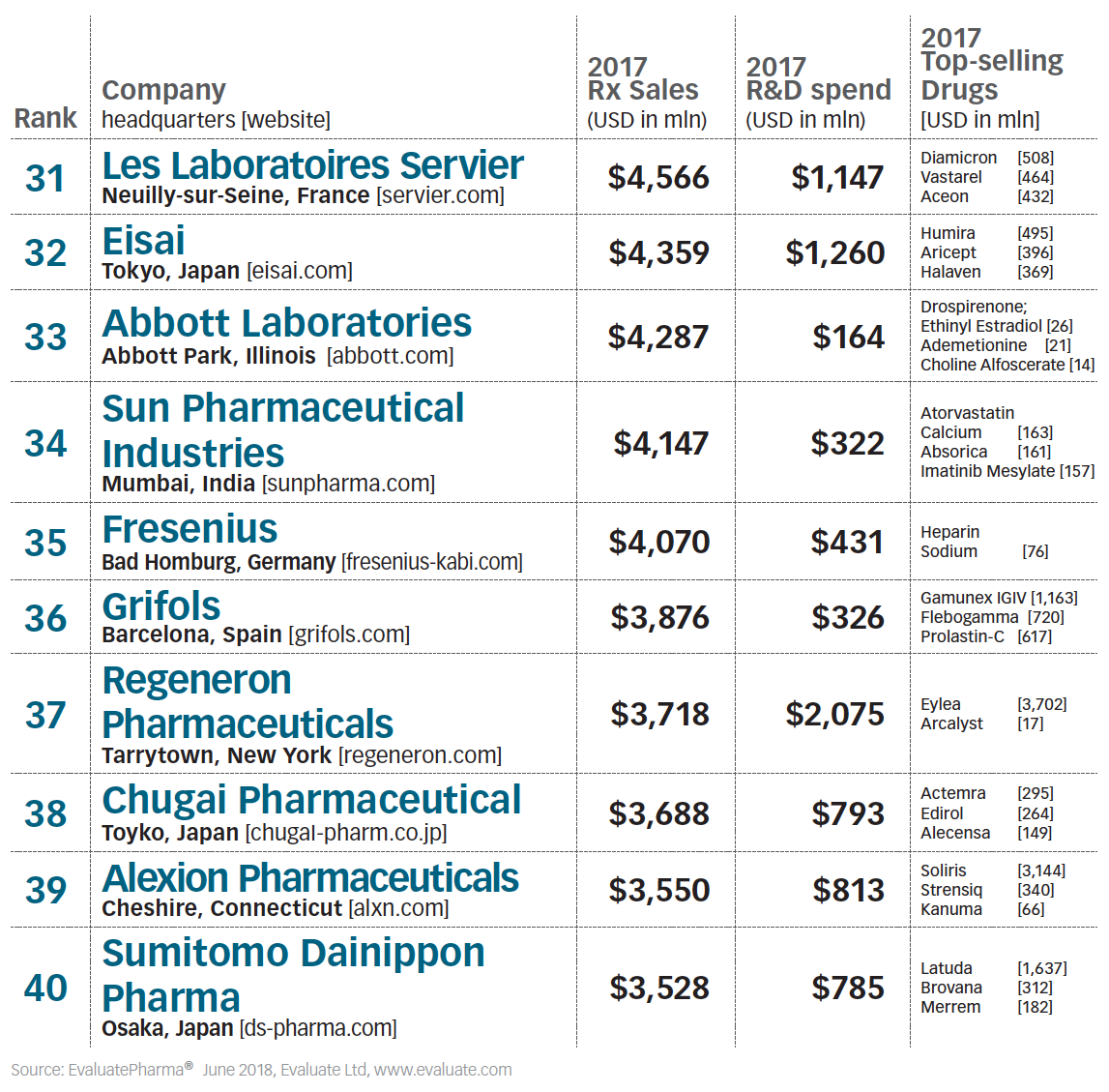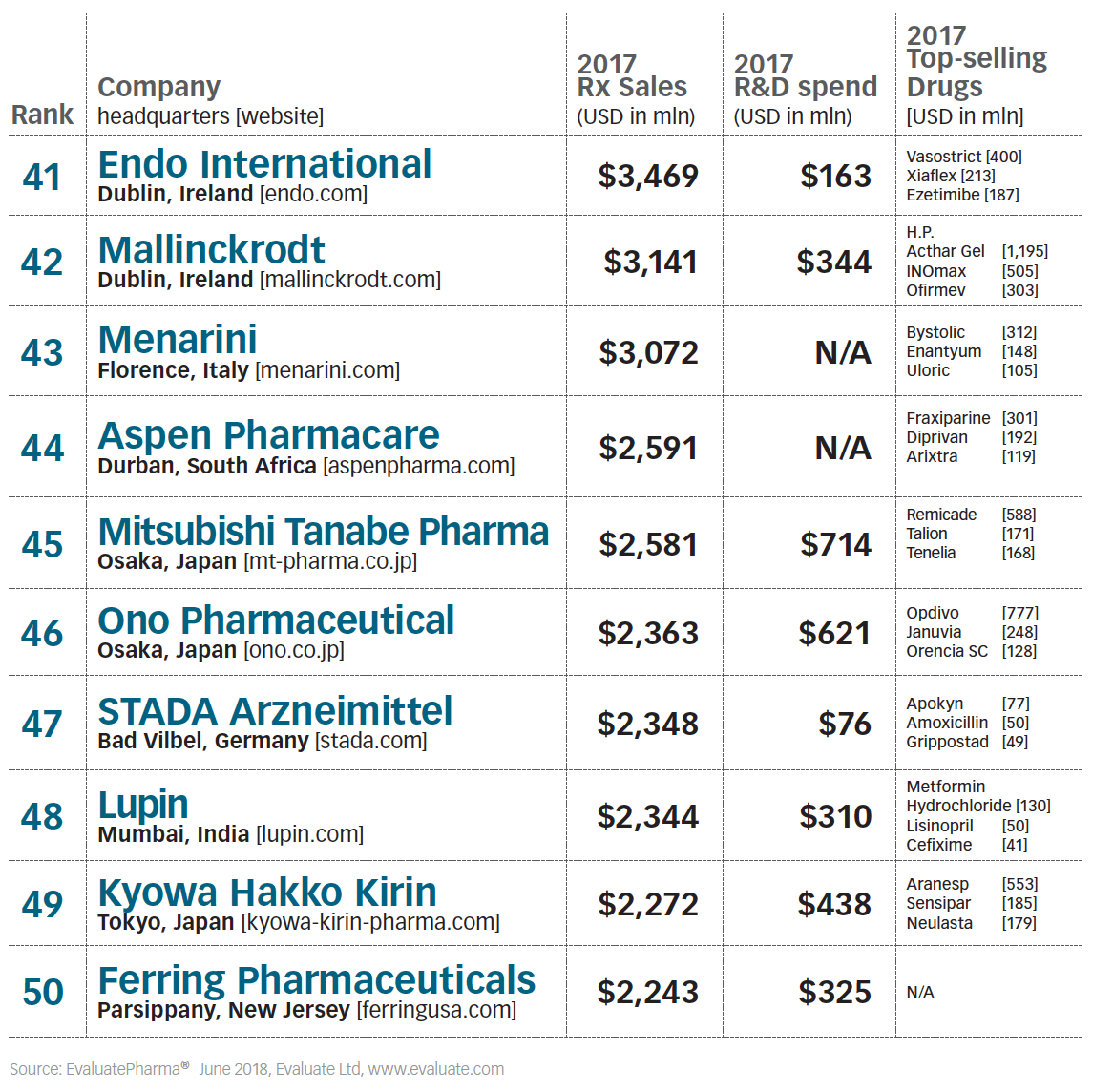 Source: Pharm Exec's Top 50 Companies 2018, Pharma Exec, July 25, 2018
Disclosure: No Positions