Intra-year drawdowns in the S&P 500 are common in the S&P 500 or any other index. The same can be said of any individual stock as well. Though S&P has had intra-year declines of an average of 13.4% since 1948 the annual price returns have been positive in 51 of the past 70 years.
Click to enlarge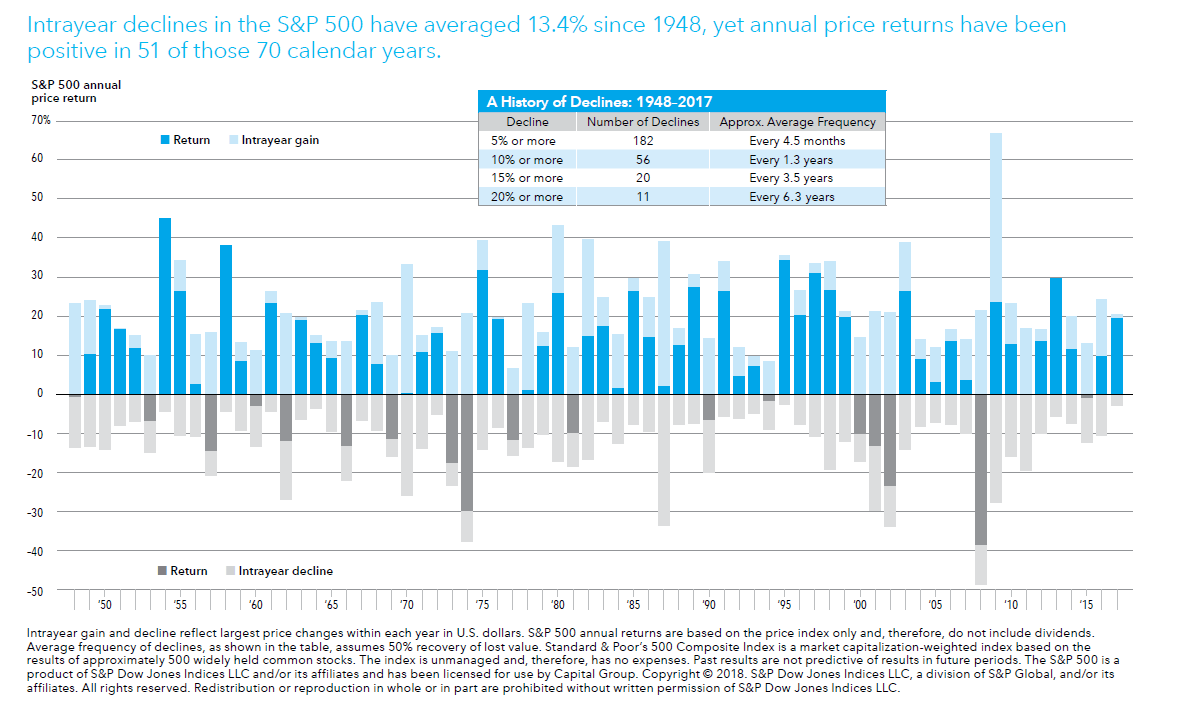 Source: Capital Group
The key takeaway for investors is that long-term success in equity investing involves being patient and not getting worried everytime the S&P 500 falls in any year.
Related ETF:
SPDR S&P 500 ETF Trust (SPY)
Disclosure: No positions