The Boston Consulting Group published a research report on Multi-National Companies in Latin America for 2018.  The top firms from each country is shown in the chart below:
Click to enlarge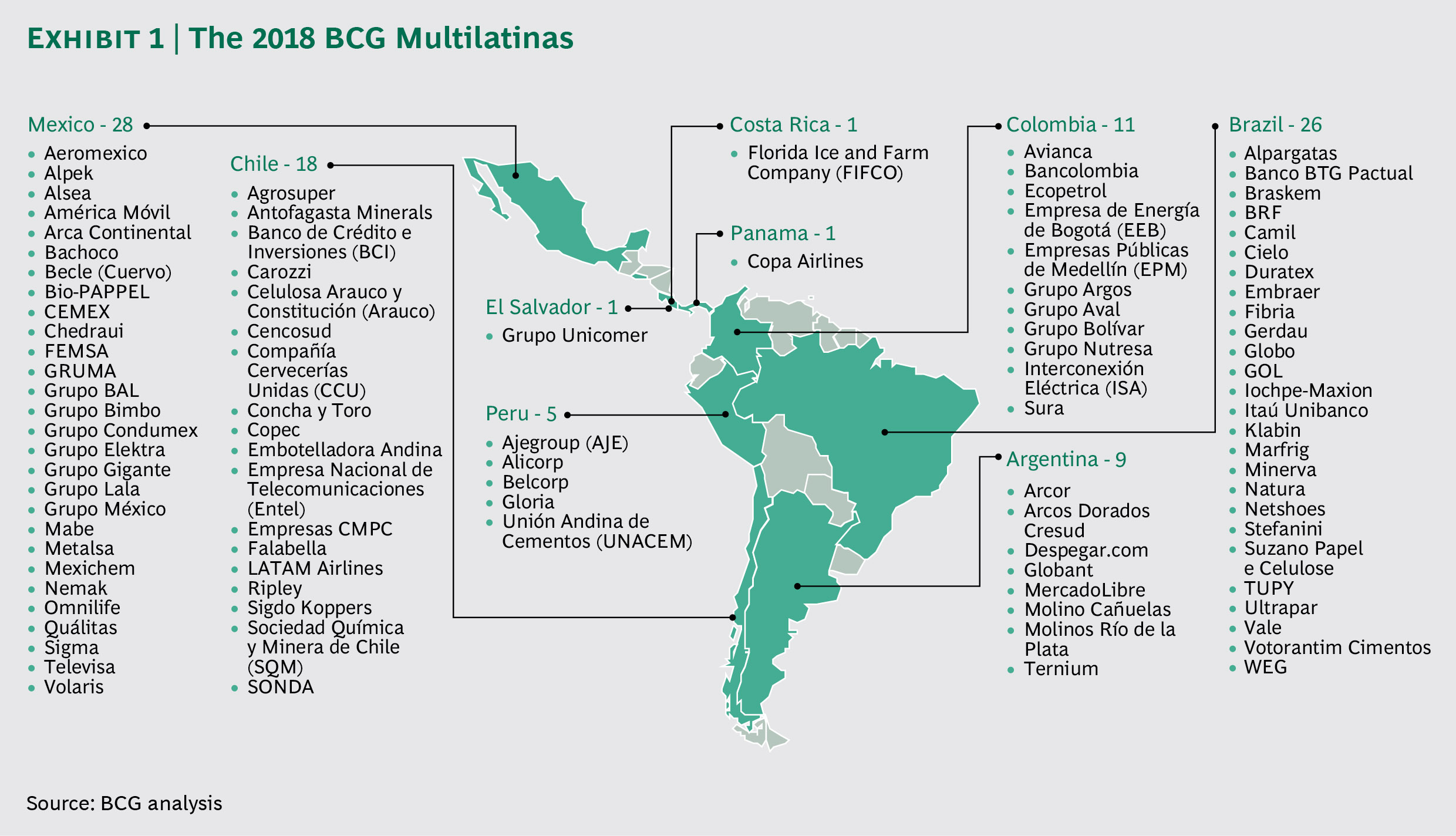 From the report:
We began by analyzing more than 5,000 companies with operations in Latin America that have more than $1 billion in revenue and that have grown faster than the regional average and operate beyond their national borders. The technolatinas included in our latest study are Latin America-based companies in tech-related businesses that compete internationally and had more than $300 million in revenue in 2016. (See Exhibit 1.)
Two observations:
Firms from Brazil, Chile, and Mexico dominate the above ranking though other countries are represented this year as well.
Source: Why Multilatinas Hold the Key to Latin America's Economic Future, BCG
Disclosure: Long EC, CIB