US stocks continue to remain expensive relative to other markets according to a recent article posted at Schroders. Going into 2018, US equities were expensive based on multiple metrics. So even after the decline and volatility in the first quarter of this year, valuations are not in favor of American stocks.
Click to enlarge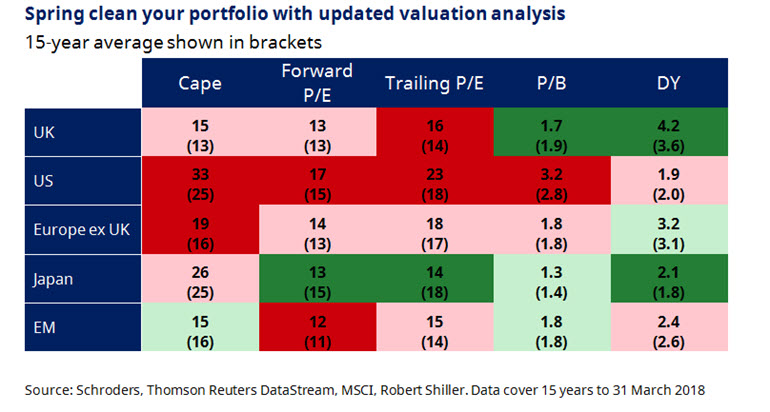 Source: Which stockmarkets look cheap after the torrid start to 2018?, by Duncan Lamont, Schroders
From a overall valuation perspective emerging markets are relatively attractive than developed markets.
Related ETFs:
Disclosure: No Positions