Pullbacks are normal in equity markets. Over the long-term stocks tend to always climb a wall of worry and yield positive returns. So short-term corrections should not surprise long-term investors. Generally stocks go up when considered over many years. To put it another way, though corrections occur every now and then, stocks yield positive returns over the long-term measured in years and decades. The following example of the performance of Australian stocks since the 1900:
Click to enlarge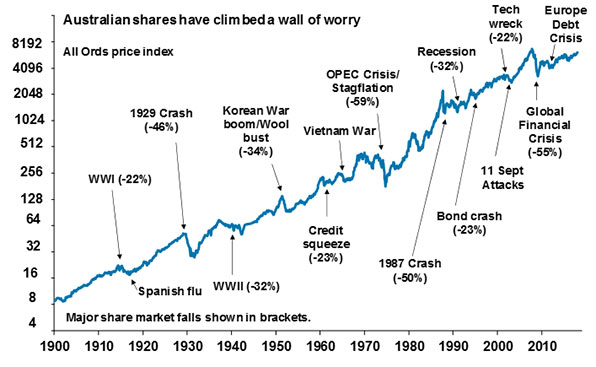 Source:The pullback in shares – seven reasons not to be too concerned by Shane Oliver, AMP Capital, Feb 9, 2018
From the recent GFC to tech bust of the late 1990s Aussie stocks have recovered ground each time and have continued to go higher.