The Periodic Table of Emerging Markets for 2017 showing the annual returns is shown below:
Click to enlarge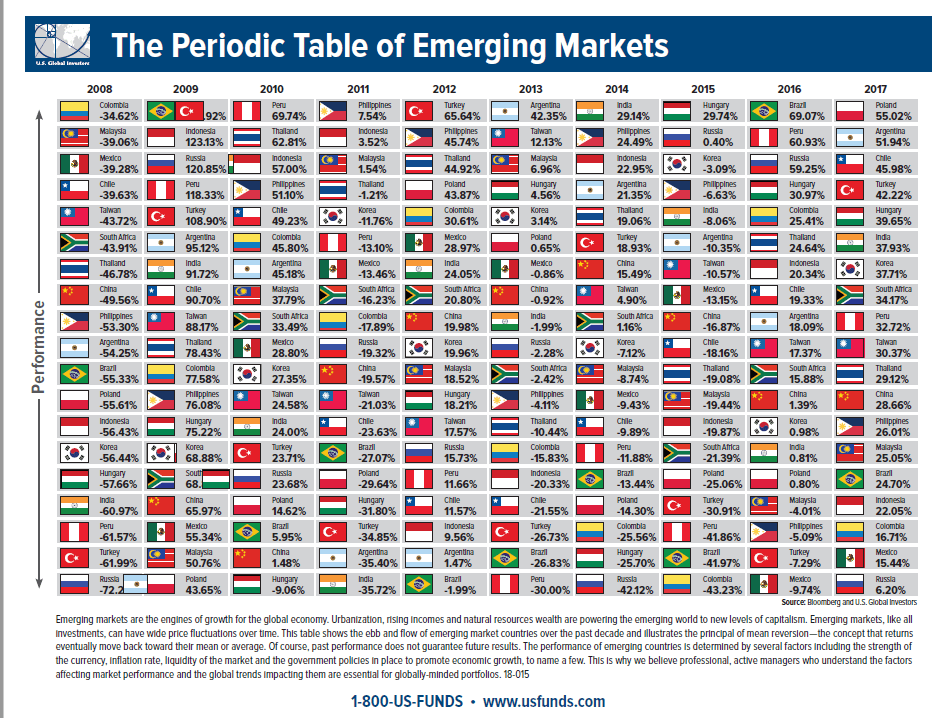 Source: US Funds
Poland was the best performing market last year with a return of over 55%.Due to the oil prices Russia was the worst performing major emerging market with a return of 6.20%. Soaring copper prices and political factors led Chile to be a strong performer.
Overall most of these markets shot up by double digit percentage points. The key takeaway is that emerging market performance can vary widely between countries and investors have to diversify their holdings accordingly. Simply investing in all of these markets via an ETF is not the best strategy.
Download: The Periodic Table of Emerging Markets for 2017 (in pdf)