S&P Global Platts published its annual ranking of the top 250 global energy companies for 2017 this week. The Top 10 Companies from this ranking are shown in the table below:
Click to enlarge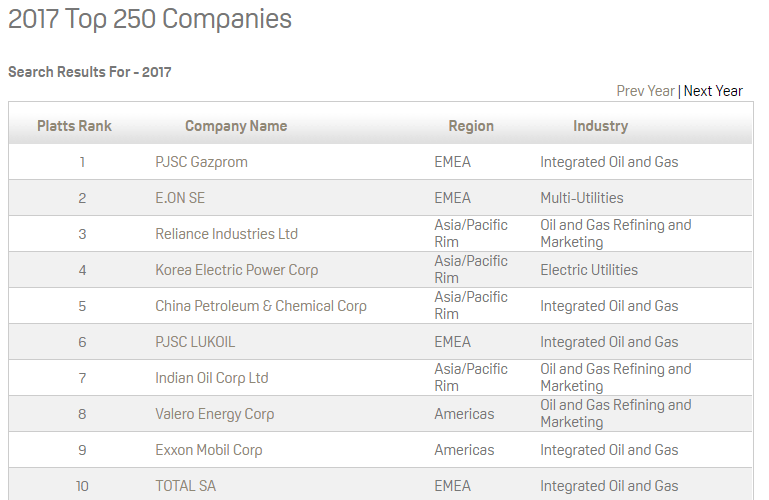 Source: S&P Global Platts
For the full listing of all the 250 firms please visit Platts Top 250 Global Energy Companies 2017 site.
The world's top energy company is Gazprom OAO (OGZPY) of Russia followed by German utility E.ON(EONGY). American oil giant Exxon Mobil (XOM)came in at the ninth rank followed by Total(TOT) of France.
Disclosure: No positions