In a post earlier this month I wrote about the Four Classic Bubbles of the Past. The chart below shows the four major global asset bubbles in the past four decades:
Click to enlarge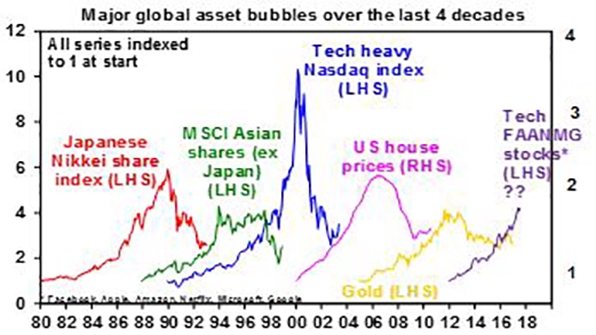 Source: The Global Financial Crisis 10 years on- Lessons learned and can it happen again?, Dr Shane Oliver, AMP Capital
The current explosive stock price rise in web stocks like Facebook(FB), Amazon(AMZN), Alphabet(GOOG), etc. are nowhere near the dot com levels seen in late 1990s according to Dr.Shane.
Disclosure: No postitions