The US auto-parts industry is experiencing severe slowdown in recent months. Major retailers such as Autozone, Inc(AZO), O'Reilly Automotive(ORLY) and Advance Auto Parts(AAP) have seen seen their stocks decimated. These companies announced poor quarterly earnings and mentioned a variety of factors for their dismal performance. Some of these include high sales of new vehicles, warmer weather, oil prices, etc.
While the S&P 500 is up over 8% based on price year-to-date, the above parts retailers are off by double-digit percentages YTD as shown in the chart below:
Click to enlarge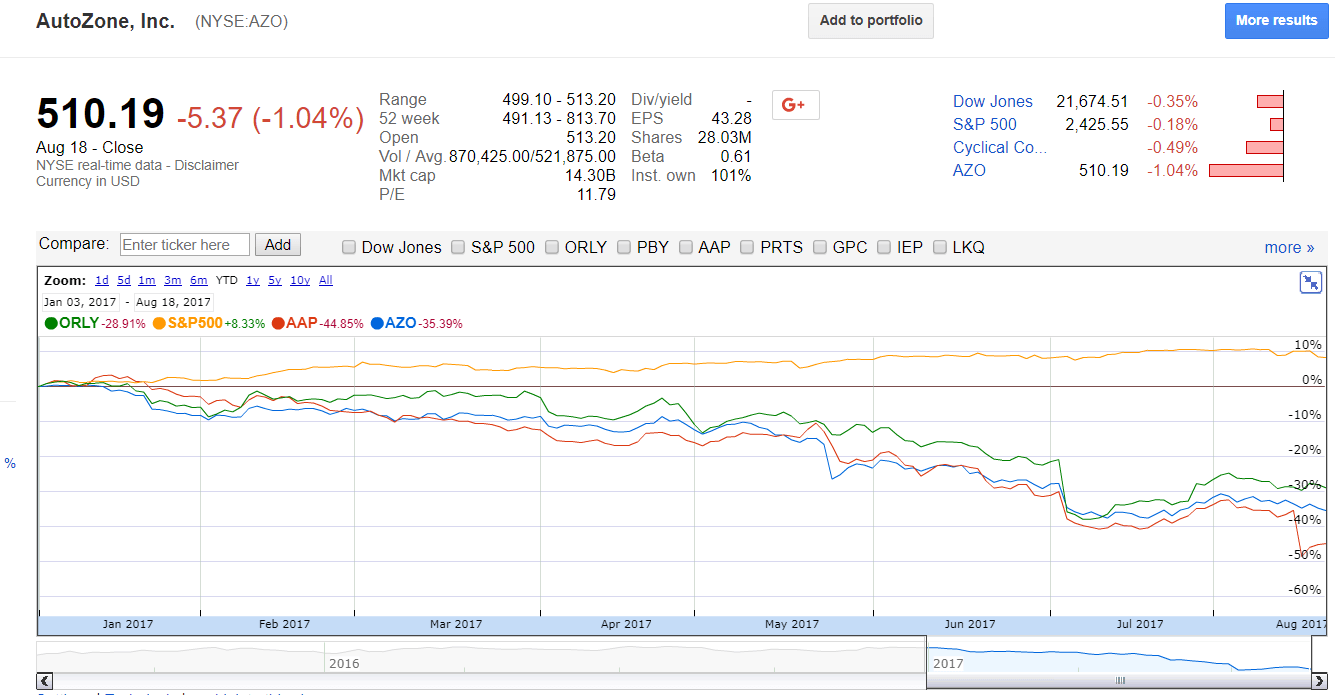 Source: Google Finance
Generally auto-parts sellers tend to be stable companies as sales boom during recession when consumers patch up their existing cars to keep them running longer while in expansionary periods they add additional accessories and replace parts when they wear out. However this theory is being tested in today's environment.
Autozone stock has declined from over $791 per share to $510 this past Friday. It must be noted that the company does not pay a dividend and is purely a growth stock. AAP 's decline of about 45% just this year is indeed shocking.
Investors can continue to monitor stocks from this sector for better entry points. Nobody knows when the sector will bottom out. But catching the bottom is next to impossible. So getting in at some point in lower levels and holding them for a few years may yield excellent returns.
Disclosure: No Positions