Gold prices closed $1,257.72 an ounce this past Friday. In 2011 when prices soared some predicted gold would continue to go higher and reach well beyond $2,000 an oz. However prices have declined since then and is under $1,300 now. Despite the fall, gold as as asset class can be an important asset to own in a well-diversified portfolio.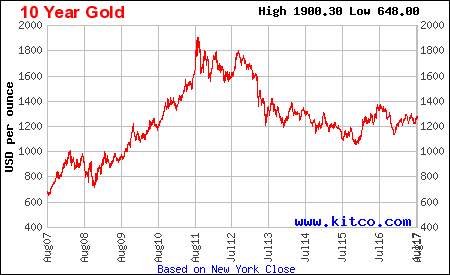 Though gold does not produce income it offers a cushion during adverse market conditions. In fact, according an article by Frank Holmes at US Global Investors, gold has outperformed stocks so far this century.
From the article:
More impressively, the price of gold has outperformed the S&P 500 Index so far this century, returning 86 percent more than the market if we index both asset classes at 100 on December 31, 1999. Over the past 17 years, the S&P 500 has undergone two major contractions, both of them resulting in a loss of around 40 percent. Gold, meanwhile, has held its value well, boosting its appeal as a portfolio diversifier.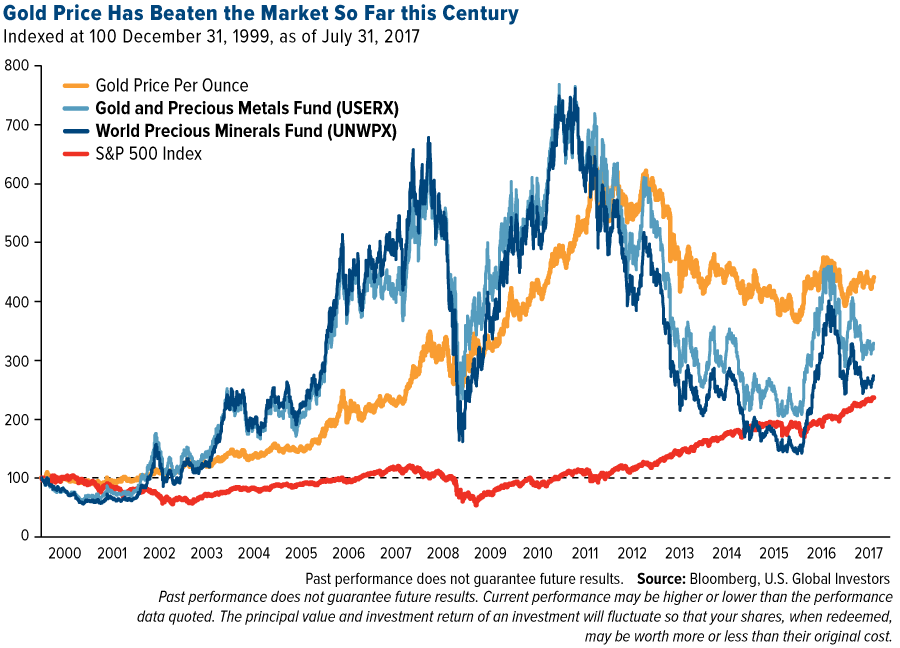 Source: Surprise! Gold Prices Have Beaten the Market So Far this Century, US Global Investors, Aug 3, 2017
Related ETF:
SPDR Gold Trust ETF (GLD)
Disclosure: No Positions