Dividend yields across regions vary widely. For example, a 2% yield is considered high for Japanese equities whereas that would be low for Australian stocks as the Aussie equity market is one of the top markets for high dividend payers. According to a research report by Vanguard, a 2% yield on a Japanese stocks may seem low when compared to other regions but is about 50% more than those available at the broader local market.
The chart below shows the dividend yields by region and also relative to the broad local markets:
Click to enlarge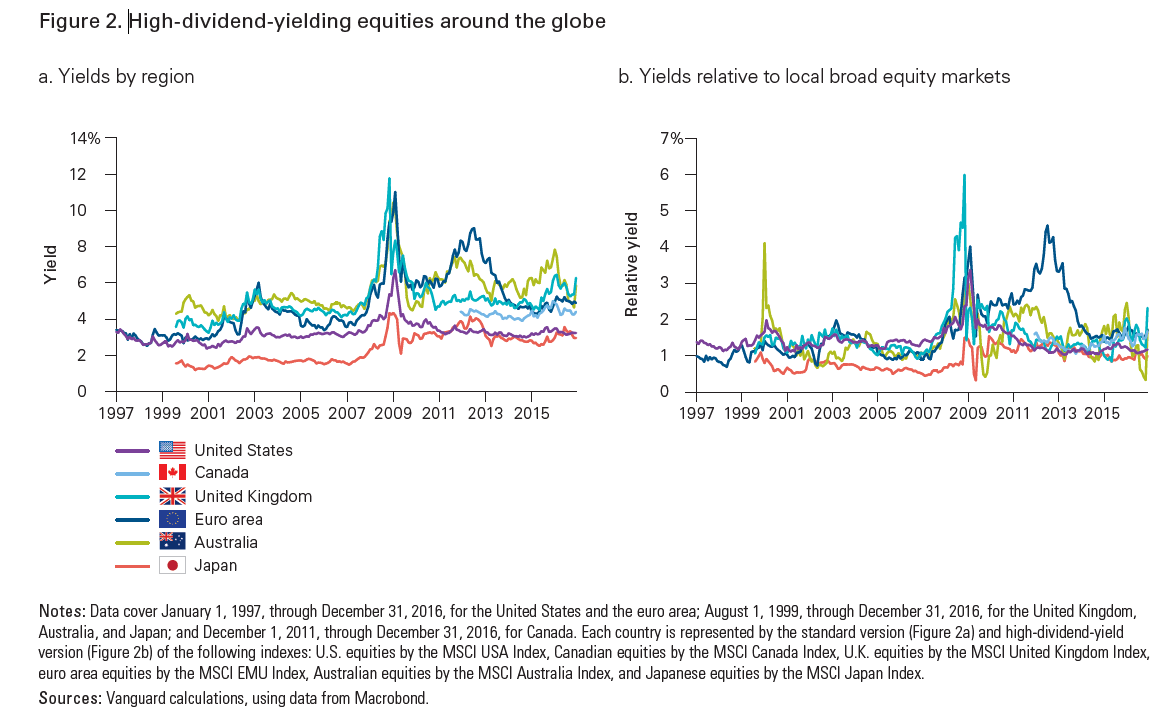 Source: An analysis of dividend-oriented equity strategies by Todd Schlanger, CFA; Savas Kesidis, May 2017, Vanguard
Japanese equities have the lowest dividend yields in the world. The US has the next lowest yields. Australia and the UK have the highest dividend yields. So those markets are excellent hunting grounds for income seeking investors.