The benchmark index of the Australian equity market is the S&P/ASX 200 Index. It measures the performance of the 200 largest stocks listed on the Australian Stock Exchange (ASX) by float-adjusted market capitalization.
Since Australia is a commodity-based economy, resources form the largest sector in the index. After natural resources, the highest number of companies by sector in the index are financials and consumer discretionary.
The sector composition of the S&P/ASX 200 index is shown in the graphic below:
Click to enlarge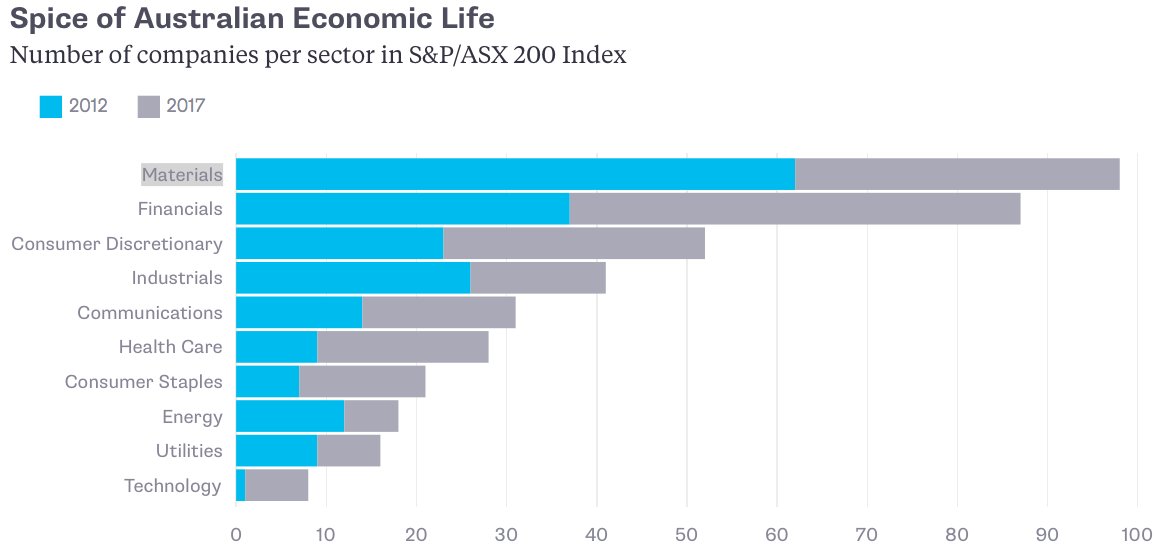 Source: ASX
Compared to the Australian market, the largest sector in the S&P 500 is IT followed by healthcare and financials.
Among the top 20 AS 200 firms are four major banks – Westpac(WBK), ANZ Banking Group Ltd (ANZBY) , National Australia Bank (NABZY) and  Commonwealth Bank (CMWAY).
Please go to this page for The Complete List of Australian ADRs trading on the US market.
Disclosure: Long WBK and NABZY.