Singapore's has the highest dividend yield among Asian markets. The dividend yield of 3.7% based on the FTSE index for Singapore is the highest relative to other countries in Asia as shown in the chart below:
Click to enlarge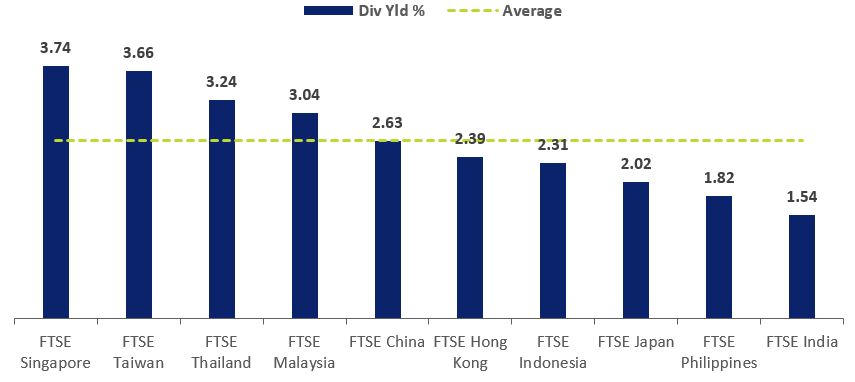 Source: Singapore's High Dividend Yields Grab Spotlight Again,SGX
Of the countries shown above, India has the lowest dividend yield.
None of the Singapore firms trade on the US exchanges. However investors willing to add Singapore stocks have plenty of options on the OTC market. Some of the stocks that investors can consider for further research are: DBS Group( DBSDY), United Overseas Bank(UOVEY), Singapore Airlines (SINGY), etc.
The complete list of Singapore ADRs can be found here.
Disclosure: No Positions