In the past few years US stocks have outperformed developed international stocks. As a result, some investors may be complacent and assume that American equities always beat foreign stocks and that there is no reason to bother with foreign markets. Some investors even assume that they can simply gain exposure to foreign markets by simply owing some of the large cap companies in the S&P 500 since many of them have substantial presence in overseas markets.
While it is true that US stocks have performed well recently it does not mean they always outperform foreign stocks. According to an article by Dan Egan at robo advisor Betterment foreign stocks beat US stocks about 50% of the time based on 2-year rolling returns since 1970. From the article:
In the chart below, we show rolling two-year returns of the U.S. stock market (light blue) and developed international stock markets (dark blue). The gray shading indicates a period of time where international markets beat domestic markets. As you can see, international wins about 50% of the time. With a diversified portfolio, you're aiming for the middle of U.S. and international stocks. That doesn't mean experiencing zero losses—it means getting average gains.

Click to enlarge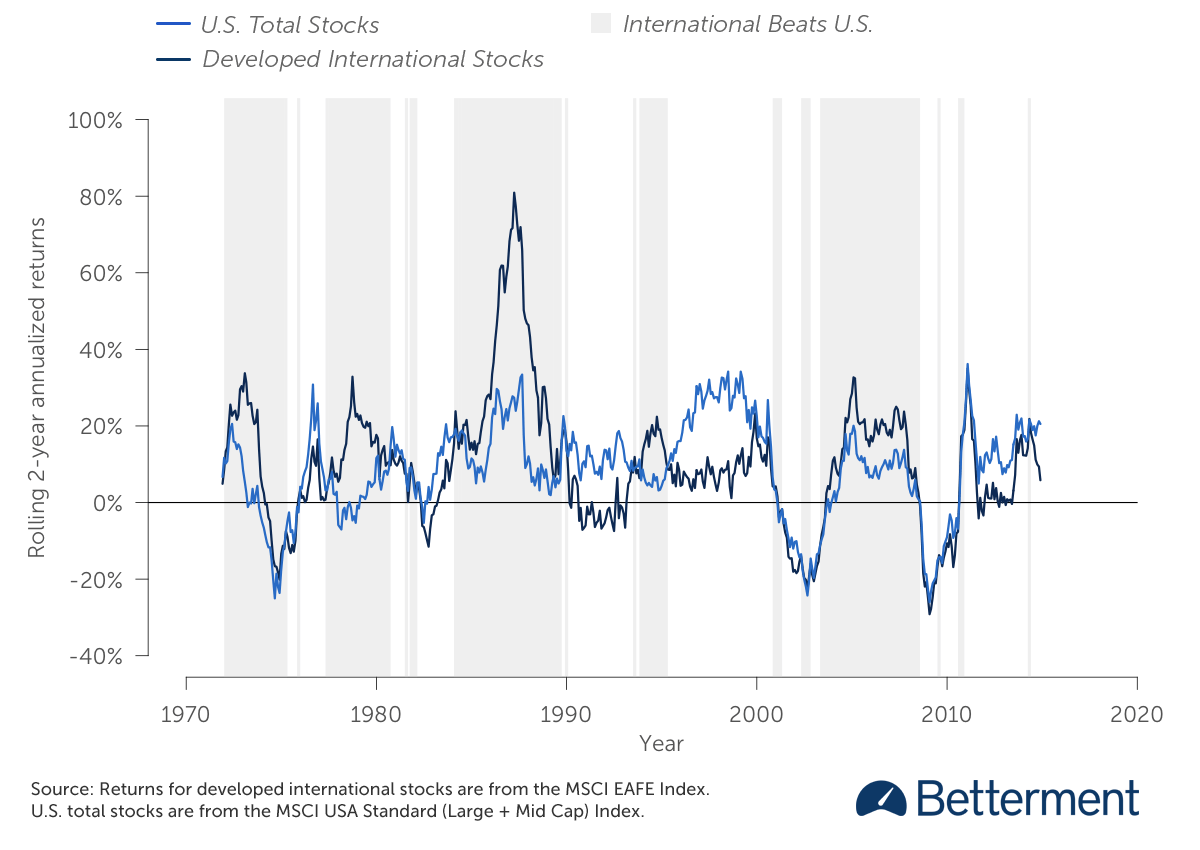 Source: Why You Should Invest Beyond U.S. Stocks by Dan Egan, Betterment
The following chart from Fidelity shows that US stocks beat international stocks in some years and vice versa:
Click to enlarge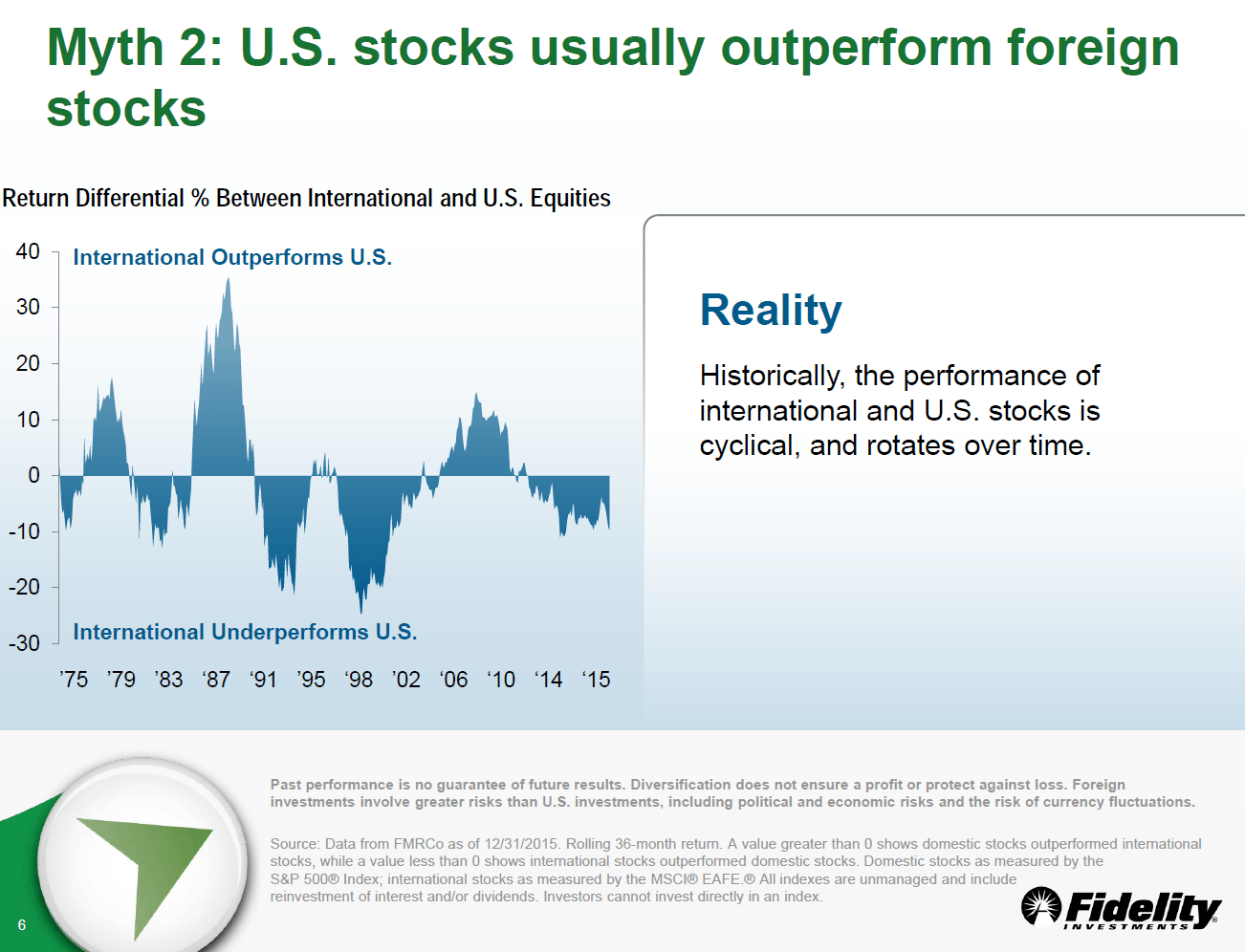 Source: 5 Myths of International Investing, Fidelity
So the key takeaway is that international diversification is necessary for American investors in order to earn higher returns and/or smoothen a portfolio's returns over many years. Avoiding foreign stocks because domestic stocks have outperformed in recent years is not a wise strategy.
Related ETFs:
Disclosure: No Positions