Railroad stocks are performing very well in the past few months. North American railroads were in doldrums last year for many months as it seemed like all the industries they are involved with were struggling. However those days were some of the best time to pick up the railroad stocks. As the 1-year chart below shows major railroads have soared recently especially after the US elections:
Click to enlarge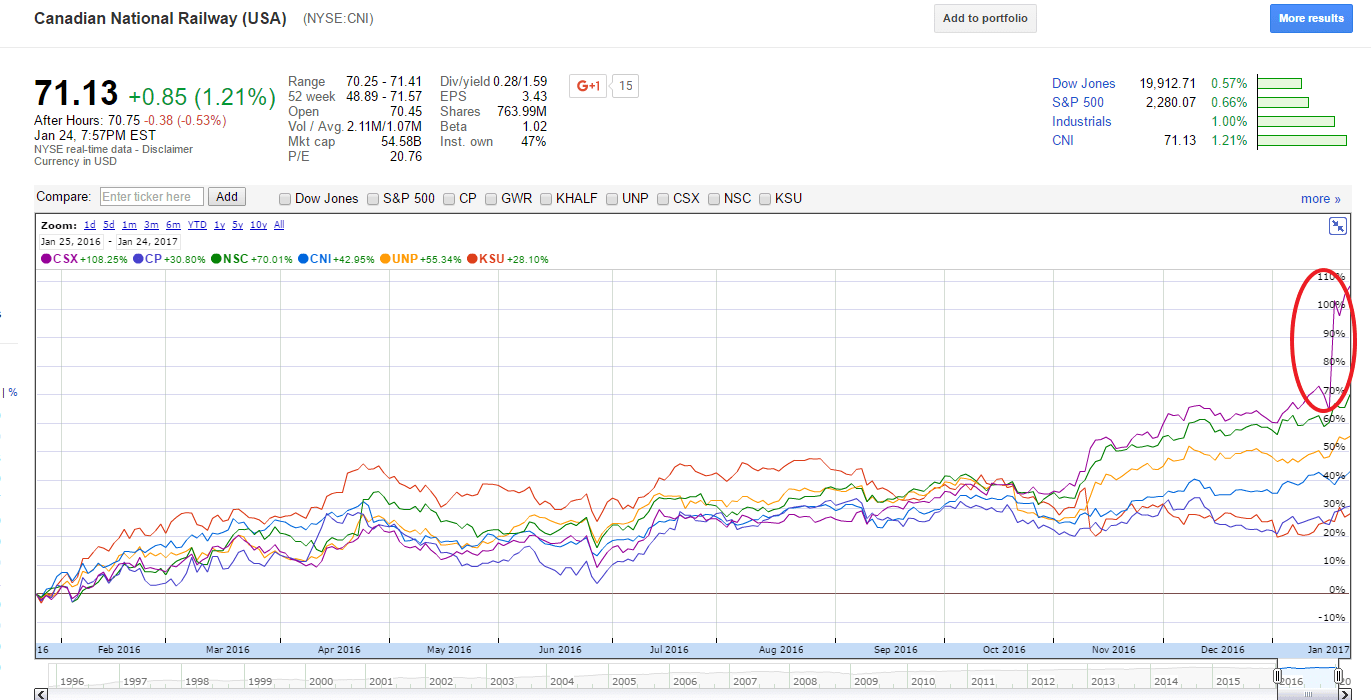 Source: Google Finance
Canadian National Railway Co (CNI) about 43% in the past year excluding dividends. Today Canadian National announced excellent 4th quarter earnings and also increased its dividend payments by a solid 10%. Similarly Norfolk Southern (NSC) rewarded shareholders with a 3 percent increase in dividends.
CSX has been the winner among the major railroads with an astonishing rise of over 108% in price alone over the past year. Recently the stock soared (as noted by the circle in the chart above) when it railroad legend Hunter Harrison quit Canadian Pacific (CP) to join forces with an activist investor and shakeup CSX like he did with CP before.
As the US economy improves and railroads announce higher profits and dividends going forward, their stocks may still have room to run. Since there are only a handful of players investor demand for stocks can propel prices even higher from current levels.
So though it may feel like all the railroad stocks have left the station a few months ago, investors willing to hold for the long-term may still considering getting on-board.
Disclosure: Long CNI, CSX, NSC, UNP