The Trans-Siberian Railway (TSR) is the longest railway line in the world. It covers a distance of  9,289 kilometers ( or 5,772 miles) from Moscow, Russia to Vladivostok. The line was opened in 1916 and continues to operate successfully today. It spans eight time zones and takes eight days from start to finish according to Wikipedia.
Trans-Siberian Railway Map:
Click to enlarge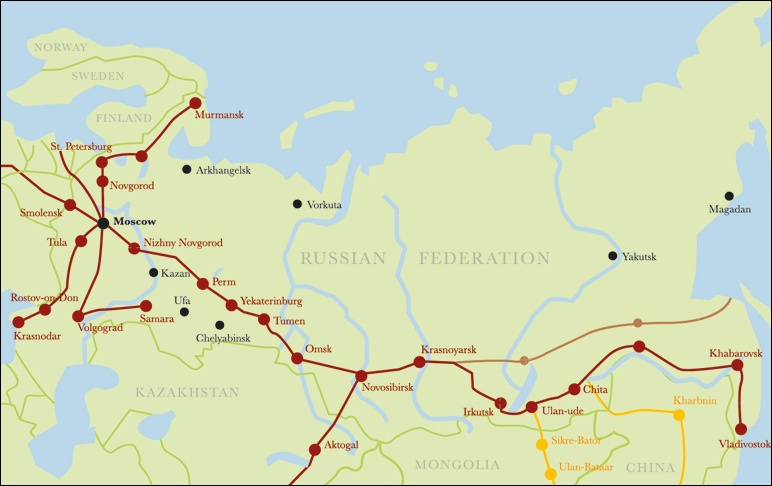 Trans-Siberian Railway Train: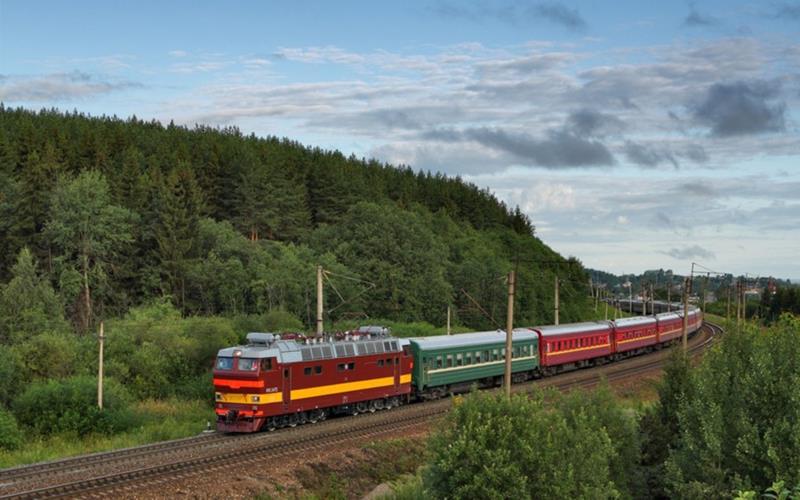 A traveler can choose among three types of ticket classes – economy, second and first class according to an article in the Siberian Times. The cheapest option costs about 9,356 roubles (or $309). Indeed this is a great bargain to travel a distance of over 5,700 miles.
The Russian Railways train ticket is not easy to understand. It has 15 pieces of data printed on it. Bellow is a sample ticket to read it:
Click to enlarge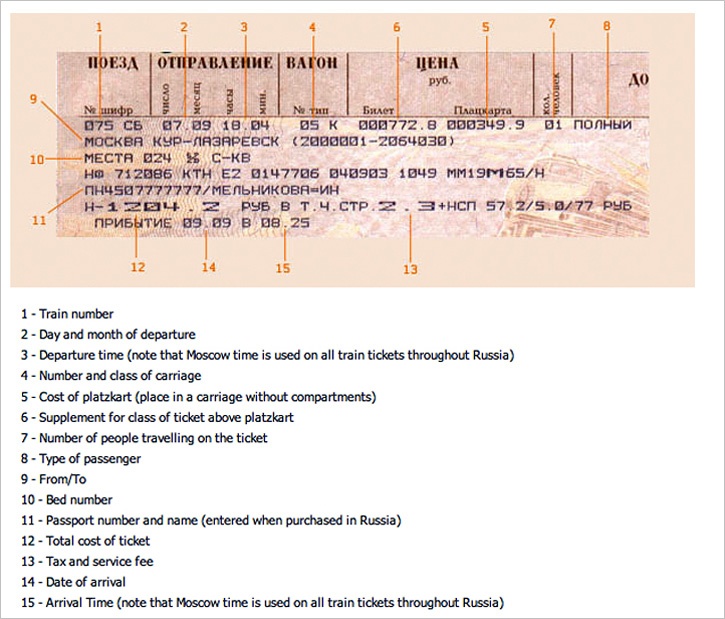 Source: Travelling on the Trans-Siberian in style: wi-fi, gyms, libraries, restaurant carriages, children's playrooms – even arrange for your own carriage to be attached to the train, The Siberian Times
Also see: