Emerging markets such Brazil, China, India, Russia,etc. have had overall strong economic growth in the past few decades.However despite the tremendous increase in the standard of living in these and other emerging countries, the GDP per Capita is still far lower than those of developed countries.
Click to enlarge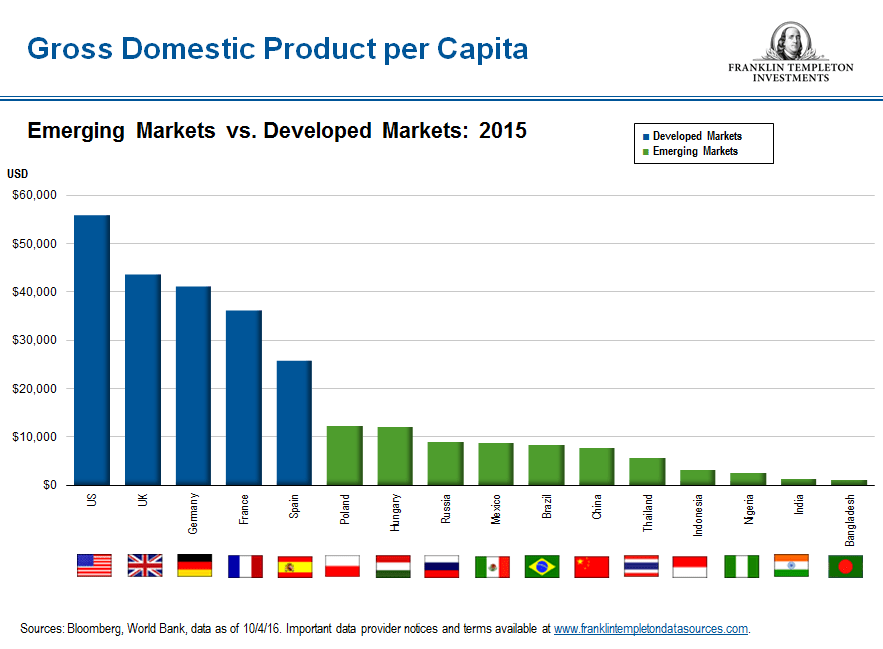 Source: Emerging-Market Equity 2017 Outlook, Franklin Templeton Investments
The GDP per capita of the BRICs are less than $10,000 which is far lower than that of the US or Germany for instance. Hence emerging countries have still a long way to go to catch-up with the developed world. When they reach that point, they would no longer be emerging markets. Mark Mobius of Franklin Templeton predicts strong economic growth over the long-term for emerging markets.
Related article:
Related ETFs:
Disclosure: No Positions