U.S. small cap stocks have had a great run since the election ended. Investors have bid up prices of these stocks on the hope that many policy changes such as lower taxes will benefit them more than large companies.As a result, large cap stocks have lagged small caps so far this year. For example, while the S&P is up about 10% the small cap benchmark Russell 2000 is up about double that amount year-to-date.
But did small caps really outperform large caps over the long-term? 
According to an article by James MacGregor, Bruce Aronow at Alliance Bernstein blog, small caps have performed inline with large caps in the past five years as shown in the chart below. So they have not outperformed large-caps.
Click to enlarge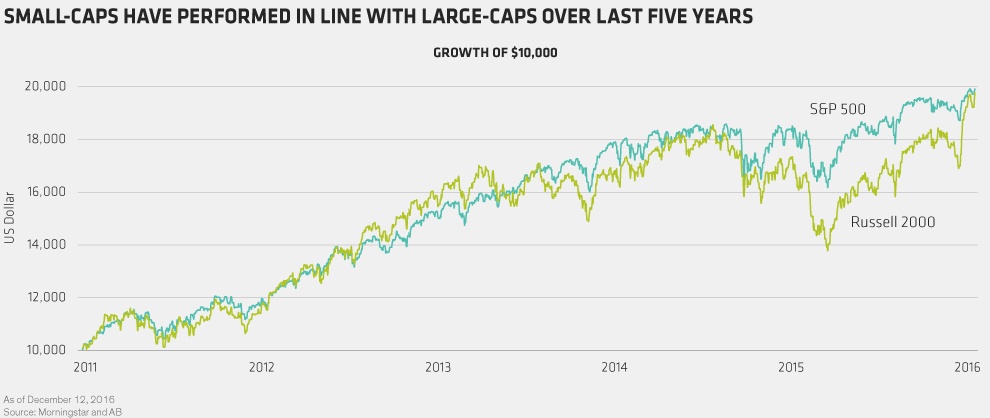 Source: Trump and Small-Caps: A Perfect Match?, Ab Blog
The key point to remember is that while in the short-term small caps beat large caps, over the long-term especially in the past five years they have simply followed the performance of large caps.So over excitement on small cap stocks is unnecessary.
Related ETFs:
SPDR S&P 500 ETF (SPY)
iShares Russell 2000 ETF (IWM)
Vanguard Russell 2000 ETF (VTWO)
Disclosure: No positions