US stocks have performed well in the past few years relative to other developed and emerging stocks. Emerging market stocks have been especially poor performers for many years until now.
While the S&P 500 is up by about 7% so far this year, emerging markets such as Brazil, Russia have soared by 42% and 30% respectively. Among the developed European markets, most are under-performing the US with the exception of UK where the FTSE 100 has gone up by over 12% year-to-date.
In general, though US outperform foreign stocks it does not mean one should ignore foreign stocks. US stocks outperform in some years while foreign stocks in some others. Nether US or international stocks continuously remain the top performer year over year.
The following chart proves the above concept:
Click to enlarge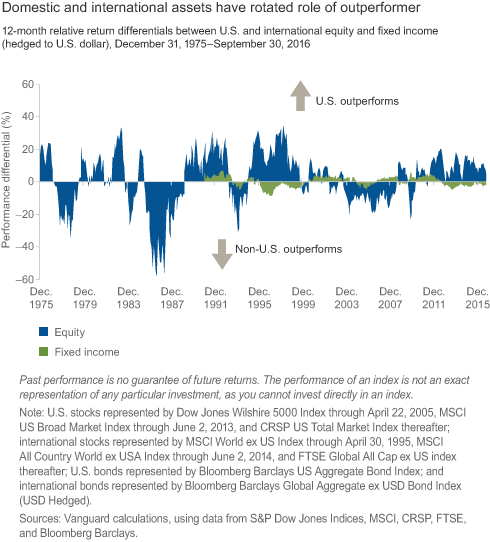 Source: Vanguard Blog for Advisors
So the key takeaway is that investors should diversify internationally and not just focus on US stocks alone.
Related ETFs:
Disclosure: No Positions