The FTSE 100 closed at 7,097.50 –  a new record high for this year today. Rising oil prices and a recovery in commodity producers this year has propelled the benchmark index to record levels.
With the index at such levels, some investors may be wondering if there is any value left in UK stocks. According to a report by Schroder's, based on the P/E ratio British stocks are valued but they are undervalued based on the cyclically-adjusted PE or CAPE ratio.
The current P/E of 22 is much higher than the long-term average of 15. But the CAP measure shows UK stocks are cheap since the ratio is 15.6 compared to the long-term average of 204.
Click to enlarge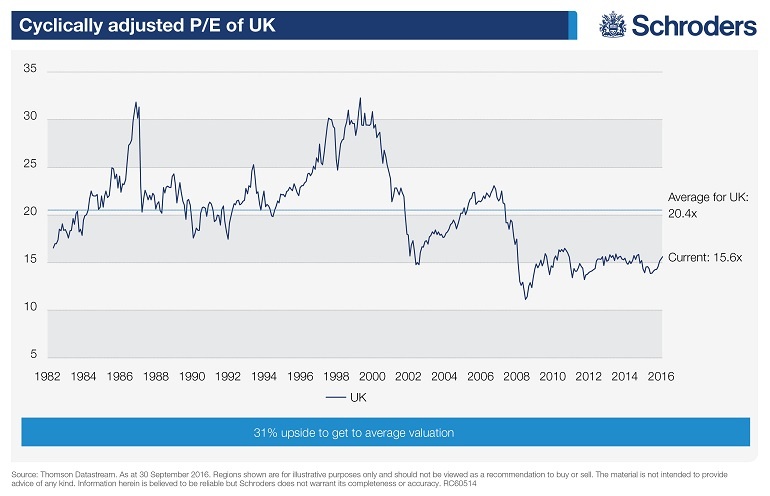 Source:  Why is the FTSE 100 near all-time highs – and can it go higher? by David Brett, Schroder's
Investors looking to explore British stocks trading on the US markets can check out the list here.