The Shanghai Metro is the world's largest in terms of route length. It is the second largest based on the total number of stations. The system has 14 lines covering 365 miles and has 364 stations according to Wikipedia. In contrast, the New York subway is the world's largest with an incredible 469 stations.
Below is a Shanghai Subway Map 2016: 
Click to enlarge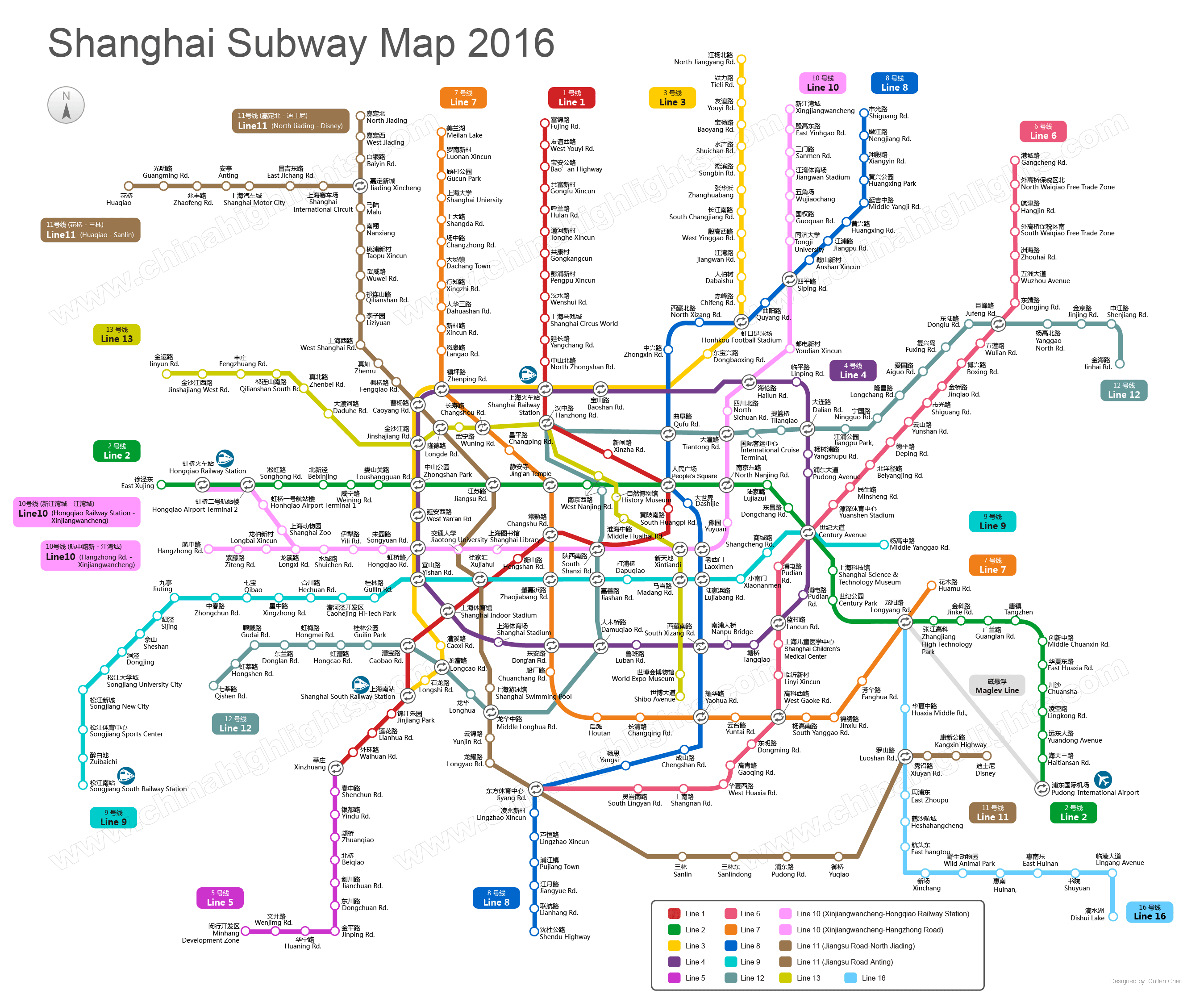 Source: China Highlights
You can also find an expandable map at Wikipedia.