The British equity market is a fertile ground for income investors. The benchmark FTSE 100 index had a dividend yield of 4.2% in February. For comparison, the S&P 500 has a dividend yield of about 2%.
The following are three interesting facts about dividend payers in the UK market:
More than 50% of income in the UK market comes from just 10 companies.
Of these firms, the top five are BP, Shell, HSBC, GlaxoSmithKline and Vodafone.
Hence two sectors – oil & gas and financials – account for a substantial portion of total UK dividends paid.
Click to enlarge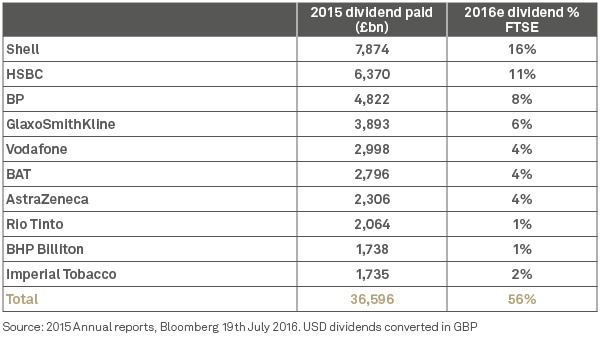 Source: Five reasons UK equity inome remains a compelling opportunity, by Christopher Metcalfe, FE Trustnet