Bank stocks are under pressure since the Brexit vote. European banks have been hit hard compared to their American peers. The STOXX® Europe 600 Banks Index is down about 36% year-to-date in Euro price terms. Some of the British banks have reached their 52-week lows.
With all the carnage in the banking sector and related sectors, some investors may be wondering if there are any bank stocks that are worth buying at current levels. Here are some thoughts on this topic:
British banks such as Barclays(BCS), HSBC(HSBC), etc. can be avoided at this time.
Investors can also stay away from Deutsche Bank(DB) due to the ongoing crisis. In addition, the bank has suspended dividends and is sitting on a gigantic derivatives pile whose notional value runs in the trillions. Though the bank will be bailed out should it collapse equity holders may not be saved by the state.
Scandinavian banks are worth considering since they are outside of the Euro zone and have better prospects.
Among US banks strong regionals and select small and mid-size banks look attractive.
High-quality emerging banks also offer opportunities.
Last year I wrote an article on the world's strongest banks quoting a Bloomberg. The chart from that piece is reproduced below.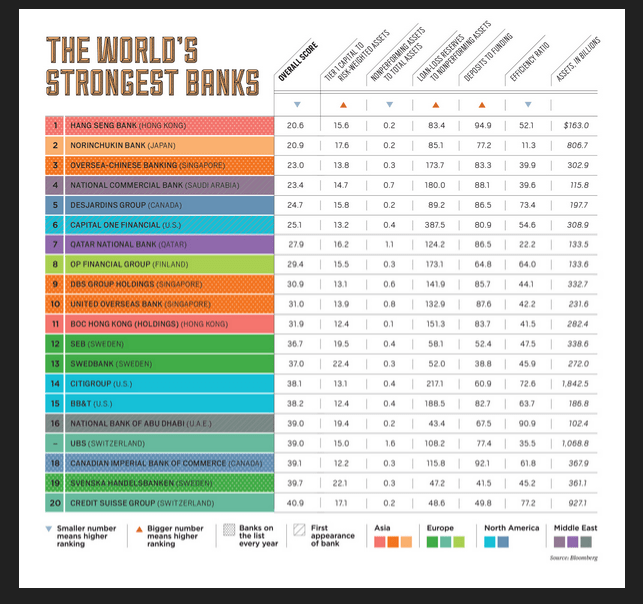 Disclosure: No positions